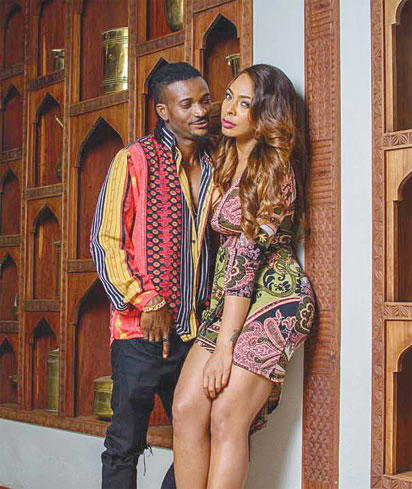 Ellyman & Tboss
By Ayo Onikoyi
Following the massive buzz, their photos sparked online, just a week ago, Made Men Music Group & Imo Records reggae-dancehall sensation, Ellyman and ex-reality TV star, Tboss have sprung yet another avalanche of speculations among thousands of fans online with  newly released photos which were taken at an exquisite location in Zanzibar, Tanzania.
The adorable pictures recently surfaced online and have been making the rounds across social media – with majority describing the photos as an acknowledgment of love between both stars.
Reports reveal the photos were taken in another exotic location in Zanzibar; following their previous photos which the two were seen together canoodling at a popular beach in the city.
It's unclear if the photos were intended for a project or really an assertion to the speculations of romance between the stars.
Ellyman, who was signed to Made Men Music Group earlier this year and Imo Records in 2016, has since spurred a considerable amount of buzz for himself with a handful of singles officially released under the labels.