BY JOHN MKOM, JALINGO.
Mr Peter Julius the newly elected Chairman of Nigerian Union of Teachers (NUT) Taraba state has thanked the Taraba state governor Darius Ishaku for his support during the chapter's 6th state conference were he and others were elected as new executive council to pilot the affairs of the union for the next four years.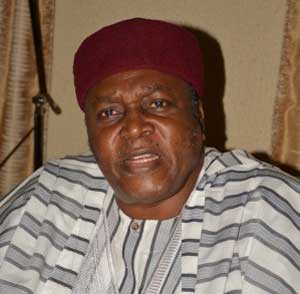 The position of the chairman of the union was keenly contested by Mr. Peter Julius and Habibu Umar Dodo had about 320 delegates accredited from the sixteen local government areas of the state for the election which was held yesterday at Bizarre Hotel in Zing, the headquarters of Zing local government area of Taraba state saw.
Com. Solomon Daisi, the Ondo State Secretary of NUT, Com. Sam Umo-Iyang, Imo state Assistant Secretary General of NUT and Haruna M'hd Lallah, Kano State NUT Secretary were the election presiding officers.
Announcing the results of the election, Com. Sam Umo-Iyang declared Peter Julius Chair of Taraba NUT.
Peter Julius pulled a total of 362 votes to defeat Habibu Umar Dodo who got 51 votes.
In his acceptance speech, Julius on behalf of the newly elected members thanked the Taraba state governor Darius Ishaku for the support given to the NUT in the state for the success of the 6th conference.
He thanked the delegates for finding him worthy to lead the teachers of Taraba state and call on the teachers to be supportive of his administration.
"We cannot do it alone without you, the task still lies in your hands because without unity there can never be any meaningful achievement, my office is for all the teachers in Taraba state who have meaningful contributions for the growth of the union" Peter said.