By Emma Ujah, Abuja Bureau Chief
Former Vice President, Atiku Abubakar yesterday renewed his call for the restructuring of the nationa , as according to him, the current arrangement has failed.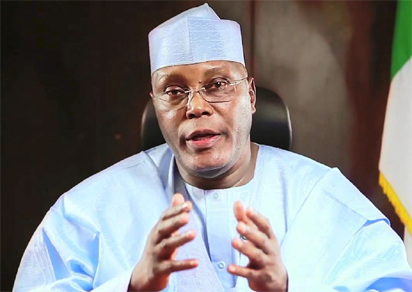 He spoke at a youth forum in Abuja, yesterday.
Alh. Abubakar revealed that the Political Conference of 1995 recommended new system of presidential government in which holders of the office would spend one-term of six years.
According to him, the recommendation was to also make the presidency rotate among the six geo-political zones but that recommendation was not implemented.
His words, "The Current arrangement which I have always referred to as a unitary federalism which came about because of the prolonged military rule in country is not working.
"But what we actually drafted, I am telling you today, was not what actually came out.
"We proposed a Presidential system of one term of six years to be rotated among the six geo-political zones of this country. By now virtually about four zones would have produced a president.
"And we said that after 36 years , we will review that position. If Nigerians agree that the presidential system of six-year term to be rotated is the best for them , we will take, it not we will discard it."