Port Harcourt – Belema Oil Producing Limited, a major indigenous player in the nation's oil and gas industry, says it will end gas flaring in its host communities in 2019.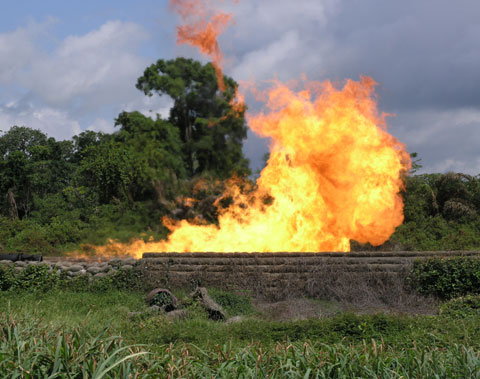 The Managing Director of the company, Mr Boma Brown, said this on Monday at a forum to introduce its operation model to its host communities in Port Harcourt.
He said that gas flaring had deprived the country of huge revenue, polluted oil producing areas and depleted the ozone layer.
According to him, the company is now ready to harness its flared gas to generate more revenue.
"We have already set up a team to monetise our gas which is basically to turn the gas presently flared into revenue as part of our business model.
"The company is currently speaking and engaging stakeholders with a focus to ending gas flaring in five oil fields in Idama, Robertkiri, Jokka, Inda and Belema-Belema North, all in Kula (Rivers).
"We have already started the framework by carrying out the projects that we have earmarked to stop gas flaring before the end of 2019," he said.
Brown said that government through the Nigerian National Petroleum Corporation (NNPC) had shown willingness to end gas flaring in the country in 2020.
He expressed optimism that deregulation of the downstream industry would drive needed investment in the oil and gas sector.
Brown expressed optimism that his company's drive to end gas flaring would encourage other multinational oil companies to follow suit and end decades-long pollution in the Niger Delta.
"Introduction of Belema Model to our host communities is part of our desire to create value in the communities and allow them share in the wealth.
"We want communities to participate in our activities – not just only in surveillance of oil and gas facilities – but to acquire skills that would enable them participate in the industry.
"We will do this through regular training and integration with our contractors while employing some of them to work with the company," he said.
The News Agency of Nigeria (NAN) reports that the NNPC recently released a template to curb gas flaring, preparatory to the 2020 flare deadline by the Department of Petroleum Resources . (NAN)
Subscribe for latest Videos