Nigeria's Christopher Bulus failed in his bid to land a major international title over the weekend, following a 0-6, 1-6 loss to Eliakim Coulibaly of Cote d'Ivoire in the final of the ITF U18 Circuit in Togo.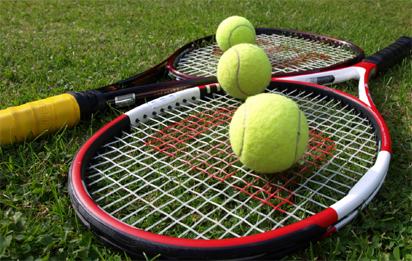 The 16-year-old Aces Tennis Club of Lagos player went into the game with a bright chance as he puts up a commanding display to beat Coulibaly's compatriot, Alex Cyrille Lago 6-1, 6-1 in the semi-final but he endured a battering from the 15-year-old, who hits series of forehand winners in an opening set bagel win.
Bulus' last two meetings with the Ivorian had seen him (Bulus) won the opening set but unlike Coulibaly who clawed back to win on both occasions – including the final of a similar tournament in April – there was no way back for the 2017 CBN Open quarter finalist as he was puzzled by the dominant and aggressive style of the player who is fast becoming one of the fiercest junior players in Africa since his move in 2015 to the ITF High Performance Centre in Casablanca, Morocco.
The final week begins on Monday and it remained to be seen if Bulus will cap his display with the top prize having placed third in the Benin Leg won by homeboy Delmas N'tcha, who was halted by Coulibaly in the semi-final.
Focus will also be on Oyinlomo Barakat Quadre, left an indelible mark by winning all the three legs last year while she was still on scholarship at the High Performance Centre in Morocco. She lost in the quarter finals in the first two legs although the first leg was won by Nigeria's Adetayo Adetunji.