By Emeka Obasi
Jubilations on the Plateau should be unlimited,greater things are on the way following what took 45 years to achieve: Winning the Premier League. And the people must give kudos to Governor Simon Lalong. There must be some luck about him.
Jos teams had a curse hanging in their cleats. They were cursed by Enugu Rangers supporters and Fair Play because in 1972, Mighty Jets dubiously lifted the very first formally organised national league. Aided by  Commander Edwin Kentebbe and his Nigeria Football Association (NFA), Jets got what they did not merit.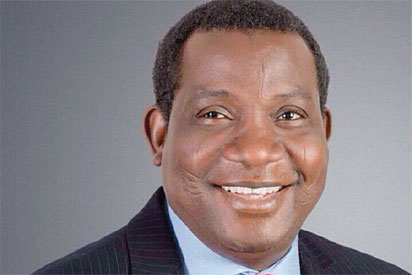 It is a long sad story, but I must tell it for everyone to hear. The CAF Champions League from inception over 50 years ago was meant for league winners from the various federations. Nigeria did not have a league and was using Challenge Cup Champions. In 1971, the continental body asked the NFA to present league champions as flag bearers or forget the competition.
The NFA hurriedly organised one, called the Amachree Cup. Rangers emerged victorious and were promptly registered for what was then known as the Africa Cup for Champion Clubs. The Flying Antelopes debuted against Secteur Six, an Army team from Niger Republic.
In the first  leg in Niamey, Keneth 'Magician' Abana scored Rangers' first ever international goal. The match ended one all. That was the day the team became Rangers International. It is noteworthy that Abana also scored Rangers first ever goal after the team was set up by Chief Jerry Enyeazu on February 25, 1970.
The Coal City team  eliminated Secteur Six, beat AS Kaloum of Guinea in the second round but was  halted in the quarter-finals by ASEC Mimosa of Cote D'Ivoire.
In 1972, Patrick Onuorah Chikaodili Achebe (POC), an Igbo once described by his people as unrepentantly 'Yorubanised,' put forward what became the first formal National league. Eight teams took part in the competition. At the end, the Boardroom came out with a nauseating decision.
Rangers and Jets were level on points. However, the Flying Antelopes enjoyed a superior goals aggregate of +seven. The Jos team still had an outstanding game with Bauchi Wunti who had not lost a match at home that year. Scores at half time stood at 1-1.In the second half, Wunti conceded seven questionable goals to lose 8-1.
Rangers did not get to meet Army team, Octopus of Port Harcourt, in the Enugu home game because the soldiers refused to show up after getting a 5-1 drubbing in their Garden City backyard.
It was the NFA'S duty to decide who won the League. If Octopus were asked to travel to Enugu to conclude their match with Rangers, they were afraid Rangers would finish them and go ahead of Jets even with the 8-1 shame.
At that time, FIFA had sent a memo to all federations intimating of a new rule which stipulated that in the event of an abandoned match, the offending team would be punished by awarding two points and two goals to their opponents. In that case Rangers would have earned two goals and two points more.
The NFA Full Council Meeting was moved to Benin from Lagos, thanks to Midwest Governor Sam Ogbemudia, who agreed to host delegates. Members had to rely on Secretary Oyo Orok Oyo's contribution which was that Rangers should get the two points but not with the two goals.
Holy Moses! That was how the Enugu team lost. Jets escaped with a plus one-goal advantage to win in a most controversial style. Rangers cried blue murder. The East Central State Sports Council petitioned the NFA and the National Sports Commission. Both recognised there was an error but Jets still got the trophy and a continental ticket.
Nemesis caught up with them in the 1973 Champions League. They crashed out in the first round to Jeanne d'Arc  of Senegal. Strangely, the Senegalese withdrew. Jets came back. They were walked over by eventual champions Vita of Zaire. In 1975,the Jos team played in the maiden edition of the Africa Winners cup, thanks to Rangers who handed them a pass after becoming double champions. Again, they failed in the first round, to Tonnerre Kalara of Cameroun who advanced to win the trophy.
Rangers continued to torment Jets after that 1972 robbery. In the soccer finals of the Lagos '73 First National Sports Festival, ECS Spartans made up majorly of Rangers players defeated Jets, representing Benue-Plateau State 1-0 to win gold. Okala saved a penalty in that game. Rangers beat them again,2-0, to grab  their first challenge cup in 1974.
The same NFA awarded two points and two goals to Spartans of Owerri in 1980 after Shooting Stars failed to show up in Owerri to conclude the league. Both teams were tied at 28 points with the Oluyole Warriors enjoying a two-goal edge. If Shooting lost 3-0 in Owerri, they would lose the trophy to the Imolites. Oluyole Warriors ran away. They did not travel. But they won the league. And they paid dearly for it the following year when they were bundled out from the CAF League by lowly Dynamos of Zimbabwe.
You cannot run away from justice. The NFA aided Jets to win the first league crookedly in 1972. No team from Jos won the league in the next 45 years. Not Jets, not Standard. JIB Rocks, Highlanders, ITF,they all failed. Now Plateau United did it. And thank God they beat the same Rangers who incidentally were defending champions.
Mr. Lalong should come to me. I have the key to Plateau's continental success in 2018. They are  champions  in waiting. In 1973, Jets were walked over by Vita. In 1975,they lost on away goals rule to Tonnerre. Those two sides eventually became champions. And against Tonnerre only Jets drew with them in Yaounde. Other teams lost there. Even when Shooting dethroned the Camerounians in 1976, the Oluyole Warriors lost in Yaounde.