Basketball fans on Saturday commended Nigeria's D'tigers who narrowly defeated Cote d'Ivoire, 78-77 to register their first win in the 2017 Tunisia-Senegal FIBA Afrobasket men's Championship that dunked off on Sept. 8.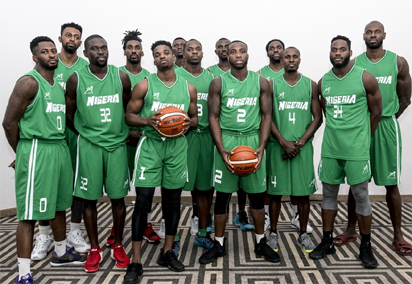 D'Tigres, the competition's defending champions were made to work their socks off by the Ivoirians, who are no push-over in the men's basketball terrain.
D'Tigres Captain, Ike Diogu proved his worth by leading the floor with 31 points eight rebounds in his 33 minutes spent on the court.
The Ivoirians resilient would not go unmentioned as they nearly took the game when they were up 74-69 with three minutes left for ball play.
Basketball buffs expressed happiness over the result and said that the match was a wake-up call for the D'Tigers team.
Femi Adefeso, a sports analyst said that the match gave D'Tigers a bit of what to expect in the championship.
"It's a good result and very key to the team's confidence, however, they need to up their game considering the stiff opposition along the way,'' Adefeso said.
Dapo Ajeniya, a fan of D'Tigers said the team played well and gave the Ivoirians a very good fight to win their most important point.
"The team did well; it is not going to be easy for them because everyone wants to play and win, especially playing the defending champions.
"The team is also relatively new with 14 players coming into the team is not going to be easy, however, I believe in the team and wish them well,'' Ajeniya said.
Dauda Adeka, Head Coach, Mark Mentors of Abuja said it was a good result considering how the players fought hard to win; he urged them to be more defensive in the future.
"The Cote d'Ivoire team is obviously a big test and for D'Tigers to pull through in such dramatic style is a good omen, they need more defensive ball play in the future, Adeka said.
Meanwhile, in other matches played in the first group, Mali outscored Congo Democratic, 87-82, Egypt thrashed Mozambique, 75-47 while Angola beat Uganda, 94-89 after overtime.
Nigeria will engage another tough opponent, Mali later in the evening in their second group game.
NAN
Subscribe for latest Videos