Thibaut Courtois admits it will be "special" for him to return to Atletico Madrid, but insists he is focused on helping Chelseatake all three points from their Champions League clash in Spain.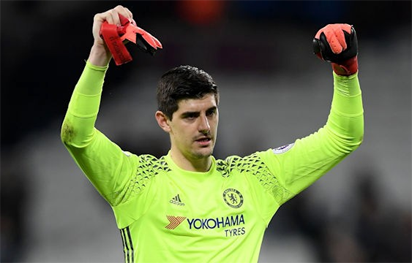 Courtois spent three seasons on loan at Atletico after signing for Chelsea, and the goalkeeper admits going back to meet his friends at the club will make the game on Wednesday special – though he is only focused on helping the Blues walk away with a win.
"I remember I was at the presentation of the new stadium when they first revealed it," Courtois told Chelsea's website. "I went there to see the place when they only had one stand and they were doing the groundwork.
"It will be nice to see it. Obviously different from going to the Calderon but they needed a new stadium and I think it will help Atletico to grow even more as a top club.
"There are a lot of people there so close to my heart that work there and play there. It will be special for me to go back but only this time I hope we win.
"It will be a very nice evening for me, but I am very hungry and focused to get three points there."