The Minister of Interior, retired Lt.-Gen. Abdulrahman Dambazau, has assured Nigerians that the President Muhammadu Buhari led Federal Government would provide adequate security to protect lives and property of citizens.
Danbazau said this in Jos while on a fact finding mission to assess the tension in Jos caused by reactions to agitations for secession by Indigenous People of Biafra (IPOB).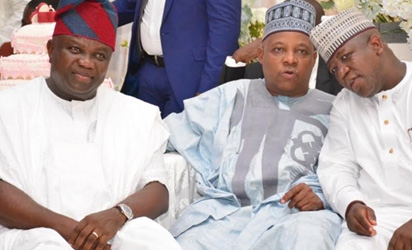 Tension and confusion on Thursday evening in Jos resulted in the death of two people as confirmed by Gov. Simon Lalong but the situation was quickly contained.
The minister said that government had put in place adequate security measures to tackle any challenge that might rear its ugly head.
He commended Gov. Lalong and security agencies for their prompt reaction to contain the situation without much damage.
"I want to reiterate President Buhari's assurances that all Nigerians have the right to stay wherever they want and government will protect their rights and privileges.
"I want to assure you that come Oct. 1, nobody will infringe on anybody's rights wherever they are staying.
"Even those who issued the relocation statement have withdrawn it," he said.
NAN