By Ayo Onikoyi
Gambian actress with some ties to Nigerian Nollywood has voiced out her frustrations with her many romantic relationships which seem never to head anywhere near the altar. The curvy actress who is hosting her first event in Nigeria "Miss Tourism Nigeria 2017" come August 5, in Lagos says her next relationship either ends in a marriage or she will have to commit murder.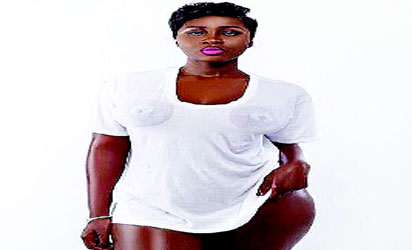 "My next relationship is either gonna be my last relationship or my first murder charge cause y'all aint gonna keep playing me like I'm average, she says in an Instagram post.
Ghana based Shyngle never stays away for too long from being a subject of controversy. Recently she was reported to have collapsed at a mall where she was found wearing four different types of waist trainers. It was also alleged that the actress got  kidney infection as a result of extreme waist training, but she debunked all the claims and took to her Instagram page to share the real cause of the kidney infection, saying, waist training had absolutely nothing to do with her having a kidney infection .