By Naomi Uzor
The Lagos Chamber of Commerce and Industry, LCCI, yesterday kicked against listing of the names of corporate organisations in the media over allegations that are not yet proven.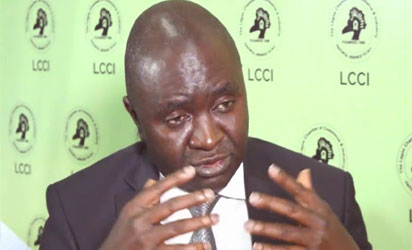 The Director General of LCCI, Mr. Muda Yusuf, in a statement yesterday, noted that such action has considerable reputational cost and collateral damage to such companies.
In his words: "Allegations and petitions received by the national assembly about infractions by the private sector should be properly verified for credibility before presenting such to the media.  The most recent of such public pronouncements was the alleged N30 trillion revenue loss, and missing 288 vessels by the Senate Joint Committee on Customs, Excise, Tariffs and Marine Transport.  63 firms were accused of complicity in the alleged scam.
"These are grave allegations that needed to be subjected to proper scrutiny before going public. The implications for the nations image and foreign investors' perception are severe" he said.
He also lamented that the frequency at which corporate chief executive officers (CEOs) are summoned by the National Assembly to Abuja has significant financial implications to the organizations, such as cost of flight, cost of hotels and other logistics for appearing before the national assembly.
"The Executive Time committed to appearance before committees of the National Assembly is enormous.  This is even more so when most of the Committees would insist that appearance should be at the level of the CEOs of the companies. There is need for summons to be focused on specific infractions rather than generic charges of infractions.
"Statutory agencies of government are most often the custodians of some of the information that the private sector is often required to provide to support legislative investigations. It is more cost effective to access these information from these agencies of government" he noted.