By Ayo Onikoyi
In an industry full of old  spinsters and baby mamas, to find a man for keeps is certainly something to get ecstatic about and this is exactly what happened to Nollywood actress, Queen Wokoma as her fiance finally proposed to her before many witnesses.
The beautiful actress simply could not contain her joy and she excitedly took to her Instagram account to announce to the whole world that she's engaged and finally off the courting market.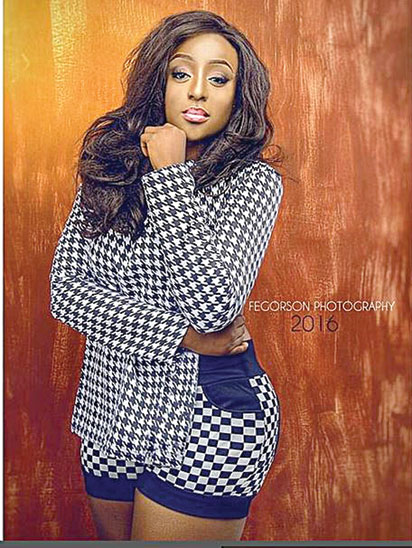 "Oh my God, he popped the question in the presence of his friends, my family and his? Yes, I'm engaged, I'm off the market  and yes it's diamond. I love you so much my king. Whatever our souls are made of, his and mine are the same. Happy birthday the Yin to my Yang," she posted.
It was actually the fiance's birthday and they were simply to have a cosy dinner with some of his friends, some members of her family and other friends. She had no inkling of what was to come and when her knight in shinning armour went down on his knees, in the presence of all present and popped the question, "Will you marry me?", with a diamond ring in his hand, the Rivers State-born actress, a dead ringer look-alike of Ini Edo melted into bubbles of excitement and mounted the rooftop to tell the whole world.