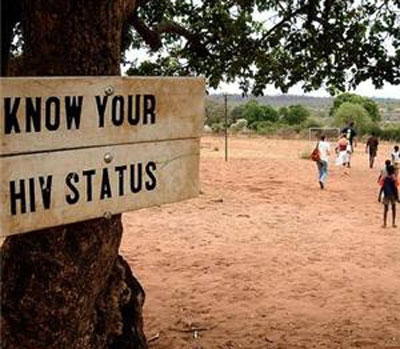 HIV
By Emmanuel Ayungbe Uyo
The Programme Manager, Akwa Ibom state Agency for the Control of AIDS (AKSACA), Dr. Nkereuwem Etok, Tuesday, disclosed that 51.6 percent of married men and women have tested positive to HIV/AIDS infection in the state.

Dr Nkerereuwem who expressed fears over the alarming rate of HIV/AIDS infections among married men and women in the state, said recent statistics conducted by the agency revealed that married couples surprisingly account for the highest prevalence rate of 51.6 percent while prostitutes and commercial sex workers constitute only 4 percent.
Etok, who spoke during an interactive session with journalists yesterday said most couples engage themselves in unprotected sex outside their marital home which makes them more susceptible to the virus.
"We have areas of high prevalence, before the statistics started coming we were sure that the most-at risk population will be the commercial sex workers, we were sure that this group will be the most affected but our data showed surprisingly that married men and women are the highest HIV infections with 51.6 percent.
"The commercial sex workers recorded only 4 percent while those engaged in casual sex recorded second highest with 30 percent'' he said.
The programme Manager attributed the high prevalence rate among the couples to include denial the existence of HIV/AIDS virus and the fact that most of them engage in sex not minding the status of the other sex partners.
According to him people are still tied to the culture of marrying widows without minding what killed their husbands He identified another group which comprises businessmen and women and government who attend seminars and workshops within and outside the country with their concubines.
Etok called on residents in the state to make themselves available for testing which he said are carried out free of charge in designated place across the state.
He said his agency has recorded significant achievements in the second sphere of the World Bank HIV/AID assisted programme which ended on February 26, 2017.
These according to him include the production of and dissemination of HIV/AIDS workplace policy which provided the framework for the elimination of stigma in workplace, reducing it spread and managing its impacts .
He disclosed in 2015 AKSACA won the House of Representatives Excellence Award as the best SACA with positive impact in the rural communities in South-South geopolitical zone of Nigeria despite still being the 2nd in HIV/AIDS prevalence in the country.