Kogi State Governor, Alh. Yahaya Bello has described the late elder statesman, Maitama Sule as a "sterling example of a nationalist who was committed to the unity and progress of Nigeria", saying his demise represents a "reflective period for a nation whose unity is facing challenges".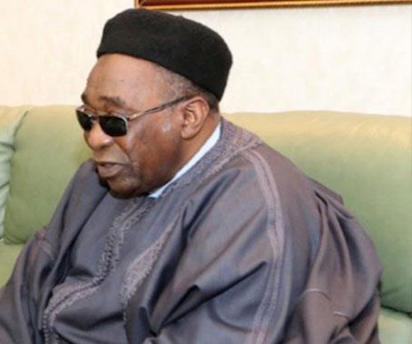 Speaking in Lokoja through his Director General on Media and Publicity, Kingsley Fanwo, Governor Bello said Maitama Sule was "irrevocably dedicated to the service of his fatherland from birth to death".
"It is instructive for our leaders to learn from the life of our great father, a great nationalist and believer in a greater Nigeria, Alh. Maitama Sule. His demise at this critical time of our national life will be difficult to deal with as he personae represented a united, prosperous and great Nigeria.
"Our Maitama Sule devoted his entire active life to the service of his fatherland, preaching and exemplifying the greatness inherent in an unbroken nation.
"His spirit will continue to minister to the consciousness of Nigerians that together, we stand to gain more. He will be sorely missed by Nigeria and the world".
Governor Bello said he was satisfied that "Maitama Sule was a hero while he was even alive", urging the Federal Government to immortalize the late nationalist as reward "for his faith in a united Nigeria". He prayed for the repose of his soul and for the fortitude of the family and Nigerians to bear the "historic and irredeemable loss".