By Ochuko Akuopha
OLEH—NIGERIA United Front, NUF, a non-governmental organisation, has urged the Nigeria Electricity Regulatory Commission, NERC, to direct the Benin Electricity Distribution Company, BEDC, to commence the installation of pre-paid meters in its areas of operations without further delay so as to discontinue the imposition of estimated bills on electricity consumers.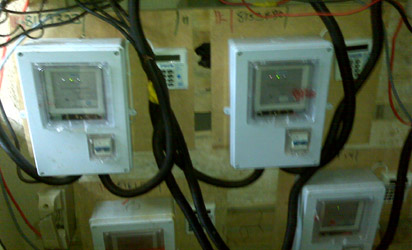 Fielding questions from newsmen at Ozoro, Isoko North Local Government Area, Delta State,  National President of NUF, Mr. Johnbull Okoro, decried the unwillingness of BEDC to provide its customers with prepaid meters.
Alleging that the company was imposing monthly estimated bills that ranged from N8,000 to N10,000 per flat  despite the epileptic power supply, he said that consumers were being forced to pay for services not rendered.
Okoro said: "BEDC is supposed to provide prepaid meters for its customers just as the Kaduna Electricity Distribution Company, KEDC, provided meters to its customers free of charge to the extent that they have over 500 transformers distributed for installation."
"BEDC don't supply the prepaid meters because they are benefiting from these high estimated bills being imposed on consumers.  This has sent so many businesses packing as a result of huge electricity bills. Even when there is no light, they still compel consumers to pay for services not rendered."