By Dennis Udoma
UYO—Managing Director of Niger Delta Development Commission, NDDC, Mr. Nsima Ekere, has expressed the commitment of the current  board and management of the commission to complete all abandoned projects in the region for the benefit of the people.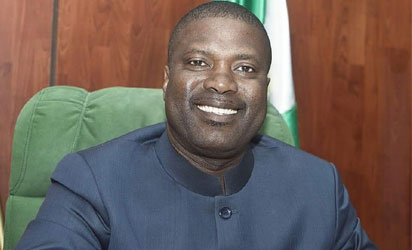 Ekere said this at the Methodist Central School, Ekpene Enin, during a grand reception in his honour by Mboho Edemaya, the umbrella organisation of the people of Edemaya Clan in Ikot Abasi Local Government Area of the state.
He said, "It is unfair to abandon government projects when money had been spent already. The current board and management of NDDC are committed to completing abandoned NDDC projects as much as possible.
"We don't care who awarded them, but as long as they will touch the lives of the people, we will complete them."
Ekere assured the Edemaya people of a fair share of NDDC projects but, charged them as well as people of other communities in the region to co-operate with contractors handling projects in their communities.
On the 2019 election, the NDDC boss said it was too early to focus on the elections.
Ekere, who was conferred with the chieftaincy title of Obong Unwana Edemaya by the Edemaya Clan Council of Chiefs, thanked his people for the honour done him as he expressed surprise at the huge turnout for the reception.