By Juliet Ebirim
The holy book says  'See a man skilled in his work and he will stand before kings and not before obscure men.' That best sums the person of Bestman Nze-Jumbo, seasoned integrated marketing communications and brand management expert.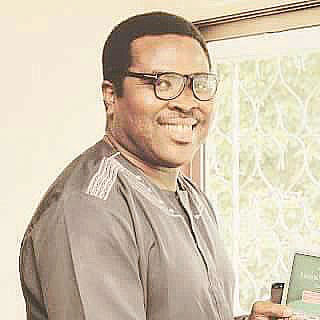 Bestman, MD/CEO of Image Expressions, has done well for himself and by extension, his immediate environment. As a successful marketing communication entrepreneur  and kindhearted fellow who has impacted his community, his good nature has attracted the attention of Oba of Agudaland, Ikeja, Lagos, HRM Oba Hakeem Agbaosi   Eweobaja, who has decided to honour him with one of the community highest title of "Otun Fiwagboye".
His installation ceremony will hold today,  Saturday July 1  at the Oba's Court in Aguda, Ogba. Reception and entertainment of guests will hold at The Paddle's Bar also in Ogba, Lagos.
Bestman, a socialite and good mixer with a network of friends that cuts across every tribe and social status, alongside his beautiful wife, Atinuke are pulling all the stops to treat their guests to a lavish and memorable installation party.
Bestman is also the owner of Chops, a posh restaurant in the heart of Joburg, South Africa which caters to Nigerian residents and  other visitors who crave for Nigerian cuisines in South Africa.