UNKNOWN to most, the late and beloved Prof. Dora Nkem Akunyili (OFR) was born in Markurdi, Benue State on July 14, 1954  to Chief and Mrs. Paul Young Edemobi. She was blessed with six children and three grandchildren. Akunyili died in India on June 7, 2014 after a long battle with cancer.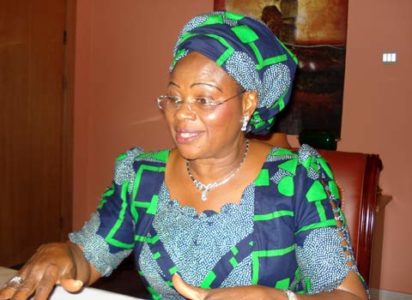 Akunyili was an internationally renowned pharmacist, pharmacologist, erudite scholar, seasoned administrator and a visionary leader. She had her early elementary education at St. Patrick's Primary School, Isuofia, Anambra in 1966 and then proceeded to Queen of Rosary Secondary School, Nsukka, Enugu State in 1973.
Her exceptional grades in the First School Leaving Certificate and West African School Certificate earned her the Eastern Government Post Primary Scholarship and the Federal Government of Nigeria Undergraduate scholarship. She obtained her first degree in Pharmacology in 1978 and got her Ph.D in 1985 from the University of Nigeria, Nsukka.
Dora Akunyili was a post graduate fellow of University of London and a fellow of the West African Post Graduate College of Pharmacists. She was also a fellow of the Pharmaceutical Society of Nigeria, member of the New York Academy of Science, International Narcotics Control Board, United States Pharmacopeia Expert Committee, Association of African Medicinal Plant Standards, Global Alliance for Improved Nutrition, Medicines for Malaria Venture and International Council Control.
She served as director general of National Agency for Food and Drugs Administration and Control (NAFDAC) from 2001-2008 where she recorded outstanding successes. She brought in a new culture of excellence and honesty and as a result, the level of fake and counterfeit drugs in circulation dropped by a measurable degree.
Akunyili also worked as the Minister of Information and Communication between 2008- 2010 where she anchored the Re-branding Nigeria Project.  Dora Akunyili, during her life time had the highest number of awards received by any Nigerian living or dead.
Subscribe for latest Videos