Alhaji Mohammed Kari is the Commissioner for Insurance. He spoke extensively on issues concerning the insurance industry such as risk based supervision, brokers etc, adding that the sector can benefit from other sectors of the economy, among others.
By Favour Nnabugwu
WHAT can be done to increase the level of awareness of insurance products in Nigeria?
The level of insurance awareness in the country has improved considerably over the years. What has been missing is a commensurate improvement in penetration, which has been challenged by socio-economic, religious and cultural factors. NAICOM is continuing to work to break through these barriers with the introduction of financial inclusion products that can appeal to different segments of the population and people who are not attracted to insurance for the reasons mentioned above.
From an exercise conducted by the World Bank several years ago, we identified micro-insurance as having significant potential for growth. We subsequently issued guidelines for micro-insurance and takaful (sharia-compliant insurance) operations in the country. We now have micro-insurance products that cater for insurance of  all assets or liabilities as low as N5000 ($25.94).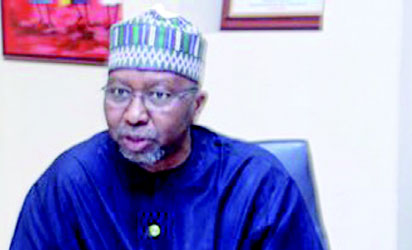 Window operations
These products are designed for market women, fishermen, farmers and artisans, i.e., people who through their work are exposed to some form of risk that requires protection. Due to the fact that the two lines (micro-insurance and takaful) were new, we allowed registered insurance companies with conventional licences to sell the products via window operations. Our experience over the past four years, however, has encouraged us to request that investors take up standalone licences. NAICOM is currently working out the capital requirement.
Nigerians living in rural areas are beginning to feel the positive impact of insurance, particularly micro-insurance. In 2015 more than 17 insurance companies were granted window operation licences to sell micro-insurance products. NAICOM is soon to embark on a campaign to create further awareness of the benefits of insurance products. We are collaborating with the Nigerian Insurers Association (NIA) to create products that are beneficial to all segments of the population.
To what extent do fraudulent motor insurance schemes remain a challenge?
The Nigerian Insurance Industry Database (NIID), which is a product of the NIA, has recorded tremendous success in recent years. NAICOM has taken things a step further by initiating collaboration with the Federal Road Safety Commission, the Nigeria Police Force and the Vehicle Inspection Office on ways to curb fraudulent motor insurance schemes. I believe that the NIID is helping to reduce the number of fraudulent activities. Furthermore, NAICOM has recently conducted raids in Lagos, Abuja and Kano in collaboration with law enforcement agencies in its drive to eradicate fake insurance policies in the system. Every genuine motor insurance policy issued by any insurer in the country is uploaded onto the NIID, which is available to all security agencies. Motorists can also now validate the authenticity of their insurance policies with text messages to the NIID.
How can underwriters partner with telecoms operators to offer insurance products?
Underwriters are already partnering with telecoms operators by making use of mobile platforms to sell life insurance products. This scheme has been successful, as evidenced by the growing number of subscribers. There are over 120m mobile phone users in Nigeria, yet millions of these people do not currently have insurance policies.
This channel represents an attractive opportunity for delivering insurance services to the majority of financially excluded people, especially in rural areas. The commission is looking at ways to formalise this already existing collaboration to make it seamless and, most importantly, conform to existing laws.
What is the current state of the insurance industry?
An informed consumer of insurance gives priority to insurance when the economy gets tough. This is because the ability to replace lost and damaged things, become more difficult, hence, one needs to look for an opportunity to transfer the risk to someone else.
However, we cannot say our society has reached that level. In the country, insurance occupies the last priority in the hierarchy of needs, and in times like this, it gets more ignored in an economy like ours.
But interestingly, there has been movement in the prices of insurance stocks at the Nigerian Stock Exchange (NSE). Most of the listed insurance stocks are now trading above the 50 kobo price they used to sell in the past.
Though, I am unaware of the reason for this sudden movement, but I feel the shareholders are mounting pressure on the management of these firms to be alive to their responsibilities, believing that if this is done, their investments would be worthwhile.
And the management would be responsive and responsible, if they meet up the responsibility of paying their claims. The thrust of our (NAICOM) efforts now is to reawakens consumers and investors' confidence. Once these are done, the system will correct itself. If the public are satisfied that their investments in insurance sector are secure and productive, with companies promptly paying genuine claims, the confidence of the people towards insurance will improve.
The economic downturn, like the one facing the country, can be an advantage and disadvantage, depending on the understanding and perception of the consumers. But generally, the Nigerian insurance sector is strongly connected to the national economy and things are tough, though, we are hoping that the economy will get better.
What fate awaits broking firms with lapsed licences?
Delisting connotes cancellation of licence of operations; it connotes stopping one from doing business, unfortunately, the interpretation of our action as delisting is wrong. We did not delist anybody; neither do we cancel any licence. If you look at the publication we did, it was to tell the public that the affected brokers do not have a valid licence to continue in business because their licences have elapsed.
However, lapsing of a licence is not the action of the commission. It is a failure of the owner of the licence to renew it. So, all the companies on that list had lapsed licences. None of them were delisted nor cancelled. It is our public responsibility to tell the consumers that these companies have no licences to do businesses. That is our responsibility which was misinterpreted as delisting or cancellation.
I learnt that the Nigerian Council of Registered Insurance Brokers (NCRIB) even confirmed that quite a number of the lapsed brokers are not their members. More than two-third of them are not members of the NCRIB and they are not licenced by the commission, so definitely, they are illegal operators. I have also read argument of NAICOM causing unemployment by publishing those names, which, to the best of my knowledge, is not so.
I do not think when you are counting the rate of employment, you also count illegal employment. If you are not licensed and you are operating an illegal operation, that should not be counted as employment, because such employment is illegitimate. The employment figure ought not to capture that because the employment statistics only reckons with legitimate employment.
Whatever arguments proposed by the parties, we had tried not to confront the people making such unwarranted argument. The exercise was consciously done without any foul play. What we have done is not to publish all brokers that elapsed, but published those we can confirm, has had their licences lapsed long time ago.
What is your take on the industry's move to risk based supervision?
Our programme from now on would be risk based supervision. In risk based supervision, we had, in our last meeting at the Insurers Committee, emphasised on the responsibilities and expectations from insurance companies. We had told them what they need to do to ensure the risk based supervision succeed and what we as regulators would be able to do. Unconsciously, the regulator has gone ahead to implement risk based supervision, because the expectation of the regulator is, first of all, to set up guidelines.
And secondly is to strengthen corporate governance in the companies, because the responsibility of selecting the kind of insurances you get into and how you capitalised the company are all the responsibility of the board and that is what the corporate governance is.
Corporate governance
Having done the first one, which is providing guidelines and rules, the second, is the corporate governance which we are taking up, while the next one would be the financials, which is what would lead us to consolidation.
Consolidation is inevitable. We have many players in the industry that do not add value to the services they provide, both in the intermediary and insurance sectors. Consolidation does not mean just an additional capital; it could be redefining and identifying the type of insurance business you want to operate. For instance, if you did not have as much capital as company B, you would operate within the confines of your capital. Today, we have capital as the only bases for operation and if you meet the minimum capital, you can operate.
Our legislation had structured the industry into Life, General and Miscellaneous. So, if you are licensed to do General business, it means that with N3 billion, you can attempt to insure petroleum refinery or you can claim the right to insure an Airline.This is because, to be able to hold a risk, you must have enough assets to cover the risk.
So, risk based is being able to identify what is your financial capability. If, your financial capability does not guarantee you to insure oil refinery or airline, you will not be allowed to do so. Your financial ability may be to insure a Keke NAPEP, then, you will be a specialist in Keke NAPEP insurance. That is what risk based is going to be.
It is going to, first of all, require that we review and see whether the minimum capital requirement is adequate.
If not, we would require additional capital to meet that minimum. But if it is okay, we would just require the classification of companies' assets plus the extra needed to get into the class of business one wants to undertake.
What is the state of microinsurance and takaful insurance?
We have, at the first level of implementation, allowed Microinsurance and Takaful Insurances to be sold through windows. The next level is to see if we can let them stand alone and we are in the process of reviewing the guidelines for microinsurance and takaful.
For micro insurance, we have nine companies that are presently selling the product through the conventional access and we have three firms selling takaful products through windows."We have got applications for stand alone and one of them had been published and the second one has just been interviewed. We have also published one takaful licence.
What we are trying to do for the special classes, is to see if we can stagger the licence. This is because what our law provides, for now, is just a licence, which, by implication, is just a national licence or a licence that gives operators access to operate anywhere. And with paid up capital of N200 million, most operators may not be able to operate in more than two units.
We are encouraging investors to come and get smaller type of licence that will enable them operate in small areas. We hope to bring down the licence fee and issue people licences to operate either on national, state or as a unit. An operator could be issued a licence to operate within a market that would enable the operator to be close to the consumers. We are looking at this as a way to increase participation and deepen the market.
Don't you think the present economic situation will affect government insurances?
Government agencies cannot shelve insurance because it is a recommendation of the law. The Ministries, Departments and Agencies (MDAs) have the responsibility to protect government's assets; hence, they cannot shelve insurance. Government, being the owner of the law, cannot default. It is not in the interest of other consumers to see that government fails to insure. So, government will do everything it has to do to ensure it protects public assets.
For instance, my responsibility as the chief executive of NAICOM is to ensure that I abide by all the laws of Nigeria and ensure the enforcement of all the laws, whether they are my responsibility or not. Sometimes, operators take it unkindly when I ask them questions that are not insurance-related. I do ask companies if they are making returns to the Corporate Affairs Commission (CAC)? They may ask; what is my business with their returns? If I licenced a company, it is my duty to ensure that it obeys the laws of Nigeria. It is my business to ensure that companies pay their taxes and meet the requirements of other regulators. So, it is interwoven, and I cannot see any responsible officer sitting on top of an MDA and say insurance should be relegated. We are trying to sensitise them not to do so and we are arranging a retreat for top level officers to appreciate their responsibilities under the insurance market.
What is NAICOM doing to ensure that state governments comply with group life policy?
Group life is one of the seven compulsory insurance classes. We have a joint committee with the National Pension Commission (PenCom) for the enforcement of group life cover. We are taking an initiative to enforce it. As I said earlier, we have created an in-house committee for the enforcement of compulsory insurances and management of public insurances. The committee is liaising with the government officers to ensure compliance. We are making sure the laws are enforced. Look at the pension, which came out of insurance, but due to enforcement, it is making some remarkable progress.
Can we know the NAICOM's position on tenure for managing directors?
We issued the code corporate governance guidelines, even, before the banking sector. The code of corporate governance for the insurance sector was issued in 2009, and the bankers have enforced theirs.
At the Insurers' Committee meeting we had in Lagos, we agreed that the code would be implemented by April 1st. The code was silent on the tenure of executive managements, but not clear about non-executives. So, by April 1st, you will find nobody with more than nine years on the board of any insurance company.
The exposure draft we released, that contains the second level, which is the executive management and other requirements, was downplayed because a week after we released the draft, the Financial Reporting Council (FRC) released another one which applies to all operators in the financial sector. So, we decided to wait for the implementation of theirs. But if theirs is taking too long to come out, we will review ours and continue with it. But the aspect of limited tenure for executive management is vital.
In all economic plans, including the developed countries, after the financial crisis in 2008, it was realised that it was the stay-put of managements that caused the crisis. It is the interest of investors to have a succession plans in whatever one does. The time proposed in the draft is reasonable for anybody that has served twice to leave.
We have always argued that we do not have capable persons to take over, but whose faults it is? It is the fault of the Managing Directors who failed to train those below them. Why don't them create executive structures, to groom their successors? There should be somebody capable to take over a company at any time.