By Tonnie Iredia
One subject that has agitated the minds of Nigerians since our current democracy took off in 1999 has been the closure of the political space. No one seems to be able to decode the special lexicon which lures our political class into so much of electioneering and little of governance. We all appear distracted by the politicisation of every subject making it hard for many to bother about information on what was done and how it was done. The few who seek information are branded as enemies, opposition agents, attention seekers etc. In the process, nothing new really happens in the nation as no one is made to account for his stewardship. Interestingly, although Nigeria has since 2011 joined the league of nations that have legalised access to information, the process of getting any information in the country has in reality become more cumbersome by the day. This explains why the proactive Socio-Economic Rights and Accountability Project (SERAP) has been unable to make any headway in its daily requests for information on any matter of public interest.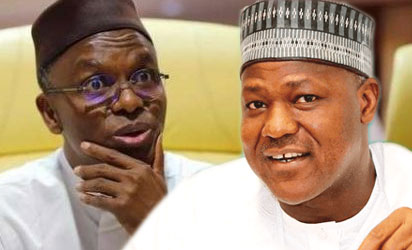 This writer has had cause on a number of occasions to join those wanting to know the take-home pay of our legislators. To the question, 'my brother how much do you earn?' Two legislators, one, a senator, the other a member of the House of Representatives who at one time or the other represented my constituency offered the same following answer: "Are you among Nigerians who believe the story that we earn heavily; do you think those figures in the social media are real?" When I followed up to ask their exact pay, it was the same answer again: "The fraction of the Nigerian budget which comes to us is less than 2%, why not find out where the bulk-98% goes to?" Year in year out, our legislators employed this pattern of using questions to answer questions to prevent us from knowing how much of our commonwealth they expropriate. So a few days back, it was a pleasant surprise to see a breakdown of the salary of Yakubu Dogara, Speaker of the House of Representatives published for all to see. Should I say bravo to the Speaker?
Dogara's publication was in response to a challenge by Governor El Rufai of Kaduna State for the legislature to publish what it appropriates to enable Nigerians appreciate where their problem lies. From what was published Dogara does not appear to belong to Nigeria's exploiters. If so, why have "mischief-makers" been causing confusion on the subject? Two things bothered me though. First, why are such supposed moderately paid Nigerians continuously ostentatious and are weekly into business-class travels by air, do they buy those tickets from the published figure? Second, Hon Jibrin, a member of the house has also made a contribution that going by Dogara's claims it appears members earn more than their speaker! Although Jibrin, who is currently on suspension for some curious revelations, is a known adversary of Dogara, his contribution is no doubt food for thought. While still thinking, I have chosen to thank Governor El Rufai for the new opportunity he has created for some light to be thrown on the vexed issue of legislators' pay which a few years ago was put as the highest in the world by erudite lawyer, Prof Itse Sagay and calculated by the former CBN Governor, Sanusi Lamido now the Emir of Kano to be 25% of our national budget.
Meanwhile, if care is not taken, the fireworks which El Rufai started may consume him and or some of his governor-colleagues, past and present. This is because Speaker Dogara did not just accept El Rufai's challenge, instead he threw a counter challenge that our governors should publish what they do with their security votes- a subject many believe is also a major undoing of our nation. As if to show that governors have more to account for, Dogara also requested them to make public how they handle allocations to local governments in their states. El Rufai promptly responded by publishing his salary and security budget. Since then, many people have argued that what they want is not the budget on security but the details of expenditure. There is also a general demand for our legislators to reveal not only their salaries but also their alleged bogus allowances. For us in this column, we are yet to focus on the demand for such details. Rather we consider it a positive development that at long last, our leaders are beginning to open up by firing at each other on how they exploit us. It is a stage one victory
In the case of security vote, it is a notorious fact that insecurity in Nigeria increases yearly in proportion to increases in the security votes in our budgets. So, what is security vote for? Did former Governor, Rabiu Kwankwaso of Kano State now a senator not counsel years back that the vote was nothing more than a device for stealing?  Now that, El Rufai has said he does not collect security vote, can other governors similarly affirm? As for local government funds, Nigerians know that there is no local government in their country; we only have local areas. The councils which are supposed to run them are mere pipes for siphoning money by state governors. While a fraction of their resources is extorted at source, they are told what projects to handle and what fraction of their fund is to be returned to his Excellency. In 2011, Governor Rauf Aregbesola of Osun State while welcoming delegates to the International Conference of the World Mayors Summit in Osogbo, reportedly decried the situation where his colleagues deliberately impoverish Local Governments through diversion of council funds to other purposes. Has the situation changed?
If 6 years after governor Aregbesola's revelation, the situation is yet to change, are we not appropriately positioned to appreciate why every newly "elected" governor begins by removing "elected" councillors and replacing them with "appointed" caretaker committees? Is it not time for us to go beyond mere calls for publication of public salaries and allowances that are shrouded in secrecy? We think it is time for civil society groups to aggressively demand the abrogation of security vote and joint state/local government accounts.