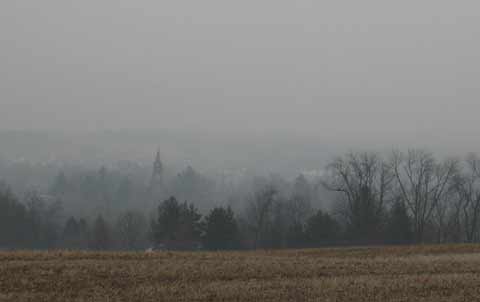 The Nigerian Meteorological Agency (NiMet) has predicted early onset rainfall and early cessation in many parts of Nigeria, especially the northern part in its 2017 Seasonal Rainfall Prediction (SRP).
The Director-General, NiMet, Prof. Sani Machi, disclosed this during the public presentation of the agency's 2017 SRP on Tuesday in Abuja.
Mashi stated that the onset date of the growing season was predicted to run from February 25 over the coastal states to June 16 in the far north.
He added that onset was also predicted to be normal in many areas, explaining that it would be early in parts of the northwest, the eastern flank of Adamawa and Taraba as well as the coastal states.
According to him, cessation dates of the rains in 2017 are predicted to start from October 4 in the extreme north and reach the coastal states around December 25.
"Early cessation of rainfall is predicted in many parts of the north and inland of the southeast during 2017.
"Extended rains of three to eight days are predicted for areas in and around Adamawa, Ogun, Edo, Niger Delta and low-lying areas such as Lagos.
"The cessation dates from of the growing season are predicted to extend well into December over most coastal states of the Niger Delta.
"The length of the growing season is predicted to range from 100 days in the far north to 287 days in the southernmost areas while shorter length of the season is predicted for many areas in 2017," he said.
Mashi said that the 2017 SRP had brought in several new aspects important to improve both human and livelihood sectors including human heat stress index and malaria severity.
He added that the SRP aimed at the achievement of self-sufficiency in basic food supply and the attainment of food security as well as increased production of agricultural raw materials for industries.
According to Mashi, government should use the SRP to achieve increased food production and processing of export crops, using improved production and processing technologies.
"There should be job creation within the agricultural value chain and improvement in the quality of life of citizens, particularly rural dwellers resulting in poverty eradication," he said.