By Dennis Udoma & Emmanuel Ayamgbe
UYO—Governor Udom Emmanuel of Akwa Ibom State has signed the 2017 Appropriation Bill of N371 billion into law.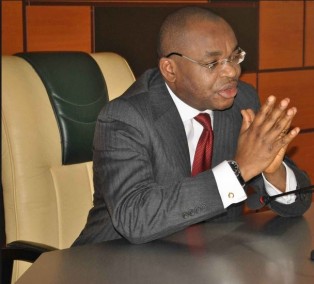 The governor, while assenting to the bill at Government House, Uyo, thanked the leaders of the state House of Assembly for their painstaking effort in scrutinising the bill and subsequent passage that led to his assent.
According to him, "I have before me a bill which has been deliberated upon and passed by the state House of Assembly, which we need to give assent to become law.
"Let me use this opportunity to thank the leadership of the 6th Assembly for the great work, unity and fairness, which they have done for the state.  They have placed the interest of the state above selves and the public. Therefore, expect nothing more than this show of unity and togetherness in moving the state forward.
"I hereby assent to the 2017 appropriation bill in line with the extent of work done by the lawmakers and, duly authenticated by the Clerk of the House. This Budget has been tagged, Budget of Consolidation and together in unity and one accord, we will work to consolidate the gains of previous years and expand opportunities for our people in 2017."
The governor commended the lawmakers for a work well done.