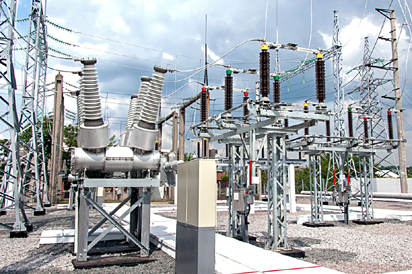 File
By Emeka Mamah
Enugu—About three persons were convicted while 13 others are so far being tried in court for vandalism and stealing of electricity equipment  in the franchise area of the Enugu Electricity Distribution Commission, EEDC, the Head of Communications of the company, Mr Emeka Eze, has said.
In a statement in Enugu, Eze said three suspects identified as Uduchukwu Udu, Nkeiruka Ohagwu and Nnaji Okechukwu,  were arrested at Okpara Avenue in Enugu State over their involvement in the forgery and alteration of information contained in an electricity bill belonging to the EEDC.
He said the suspects were arrested on March 6, 2017, while the trial of one Chukwudi Igboekwuto, who was arrested for allegedly vandalising a 500KVA transformer, property of EEDC at the 3-3 Genesis Estate was progressing.
Similarly, two other persons, Sunday Richard and Chioma Richard of Aku village Ezenifite in Aguata Local Government Area were also charged for assault, occasioning harm against staff of EEDC in the course of executing their duties.
The assaulted EEDC staff   included Nwachukwu Sabinus, who was stabbed with a broken bottle, Ezeani Chukwuebuka and Christian Ozioko, who were both beaten up while carrying out their official duties.
Eze further said that five accused persons identified as Ezeoke Stephen, Akachukwu Obia, Onyeka Chukwu and Emmanuel Ude, were being tried for alleged conspiracy and tampering with EEDC transformer cables installed at Akaeze in Ivo Local Government Area of Ebonyi State.
They were arraigned at the Federal High Court, Abakaliki, Ebonyi State and subsequently sentenced to three years jail term respectively on March 16, 2017 by the presiding Judge to serve as a deterrent to would be offenders.
According to Eze, three other suspects identified as Chinemerem Obikezie, Alex Levi and Akin Emeka, were arrested at World Bank Housing Estate by Felvin Hotel, New Owerri, Imo State, "for pulling down their ladder while one of EEDC staff was on top of the ladder and releasing their English trained dogs that attacked and bit one of EEDC staff while carrying out his lawful duties, thereby causing him harm."
The EEDC, however, stated that the suspects had been arraigned before Chief Magistrate Court I Owerri, on a -five count charges   ranging from: conspiracy to commit felony, assault occasioning harm, conspiracy to commit misdemeanour, threatening violence and conduct likely to cause breach of peace.
"Also, one Sunday Nwafor from Ebonyi State was arrested for   being in possession of intermediate core cable vandalized from the 500KVA 11/0.415kv at Kano Street, Coal Camp substation, Enugu, belonging to EEDC…
"The suspect is currently being investigated by detectives from the Central Police Station, Enugu for possible prosecution," Eze further added.