By Onozure Dania
Rivers State governor, Mr Nyesom Wike, has said that his administration  will  continue  to  invest in the creation  of  access to justice for the people of the state.
Governor Wike,  who spoke after inspecting the construction of the Federal High Court  Complex, Port Harcourt,  being funded by his administration, noted that access to justice will help in the promotion  of  security.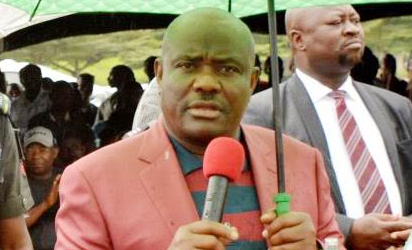 The governor, who  was accompanied  on the inspection  of  projects, yesterday, by former Commissioner  of Transport, Chief Glory Emeh, expressed satisfaction  with the quality of work at the project sites.
He inspected the courtrooms, lifts and offices in the complex which are nearing completion.
Also, yesterday, Governor Wike  inspected the Landscaping Architecture at the Airforce overheard bridge, Port Harcourt on Aba Road.
He was also at the  Port Harcourt Pleasure Park and the Rivers State Ecumenical Centre.
The governor  assured  that he will  continue  to  deliver on  projects  to improve  the  living condition of the people.