As over-the-top (OTT) companies like Whatsapp, Viber, Netflix, Skype, and Google encroach on the telecom industry, Prince Osuagwu writes that rather than crush their activities which provide some kind of economic power to the consumers, operators need to leverage their distinct assets and capabilities in order to counter the threat.
THE issue of Over the Top, OTT operators appears to be creating unrest for telecom operators particularly in the areas of what could have come to them in revenue. Many traditional telecom service providers are of the opinion that traditional telephony and SMS revenues are under threat from newer, IP based alternatives like WhatsApp, Skype, Viber, among others.
Similarly, third party web content and social networking companies such as Google and Facebook are increasingly generating huge revenues and driving high levels of data traffic which ride on the broadband networks of traditional telecom operators.
To further worsen this issue, the traditional operators still have to make significant investments in upgrading their networks to handle the increasing volume of data generated by the same providers of OTT services.
The telcos therefore argue that unless there is a revenue flow to them from such services, they do not have an incentive to continue to maintain or upgrade the networks.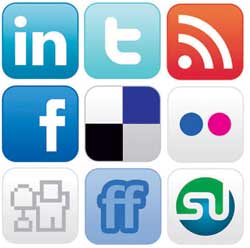 Disruptive technology
OTTs are agents of disruptive technology. They mostly haul their services across to the consumers, over the network of traditional operators, bypassing controls. For instance, on instant messaging, over the top providers are third parties, providing  the services free of charge, as an alternative to  text messaging  services already being provided by a  mobile network operator. An example of this is the  WhatsApp messaging platform, which is narrowly focused to replace text messaging on internet connected smartphones.
Although whether to regulate the activities of this set of service providers or not, has remained a lingering debate in Nigeria's telecom space, several options are reportedly being canvassed by the operators towards checkmating a growing concern which appears not to get better anytime soon due to increasing forecasts towards a steady growth.
Economic power
 For example, Informa's World Cellular Revenue Forecasts for 2018, say that global annual SMS revenues will fall from US$120 billion in 2013 to US$96.7 billion by 2018, due to increasing adoption and use of Over-The-Top (OTT) messaging applications.   Another research company, Spirit DSP, in its own report tagged "The Future of Voice" also studied the impact of OTT VoIP (Voice over Internet Protocol) applications on voice revenue, declaring that the overall global telco voice revenues including fixed subscriptions will decline from $970.4 billion in 2012 to $799.6 billion by 2020, at a CAGR of 2.4%.
It is also estimated that, as a result of VoIP, by 2020 the telecom industry worldwide will see a loss of revenues approximately worth $479billion which accounts for 6.9% of the total revenue from voice.
Several views are that these forecasts, when they happen, could give tremendous economic power to the final consumer. However, they may not do so to traditional telecom operators and the GDP of many tech nations.
As a result, reports are that the operators are planning to block such services in order to cushion effects of revenue loss and be able to stay in business.
Although no operator has owned up to this threat, statements by a few of them are pointing to that direction.
Non paying Tax products
When he appeared at a public hearing on communication in Abuja, recently, MTN Nigeria CEO, Ferdi Moolman claimed that his company's local business is being adversely impacted by Whatsapp and other non-tax paying products including Viber, Skype among others which depleteits revenues.
Mool man also warned that the activities of these operators threaten the sustainability of the telecoms industry in Nigeria.
For him, "the depletion of operator revenues by unlicensed providers of "over-the-top" telecoms services that do not have any physical presence; nor pay any taxes; nor make any significant contribution to employment or other socio-economic objectives of government in Nigeria, is worrisome. Companies like WhatsApp and Viber are eroding gains of Nigeria's telecom companies," he added.
Enforcement of limited access
He challenged the government to take drastic steps to protect the interests of telecommunication companies, and referred to the United Arab Emirates' (UAE) and its enforcement of limited  access  to OTT services.
However, Moolman was not alone in this call. Recently, the Director-General of National Film and Video Censors Board (NFVCB) Ms Patricia Bala, visited the Executive Vice Chairman of the Nigerian Communication Commission (NCC), Prof. Umar Garba Danbatta, to seek the commission's collaboration on how best to regulate the major OTT service providers.
Bala believed there must be a way to curb circulation of harmful content over telecommunication platforms. Such perceived harmful contents have over time been attributed to the handiwork of Over the Top, OTT operators.
Open internet communication: Services like Skype  have also taken away traditional mobile phone operator businesses by using open internet communication to replace and enhance existing operator controlled services. In  broadcasting,  over-the-top, OTT content is the delivery of audio, video, and other media over the  Internet  without the involvement of a  multiple-system operator  in the control or distribution of content. The Internet provider may be aware of the contents of the  Internet Protocol  packets but is not responsible for, nor able to control, the viewing abilities, copyrights, and/or other redistribution of the content.
This model contrasts with the purchasing or rental of video or audio content from an  Internet Service Provider  (ISP), such as  pay television,  video on demand  or an  IPTV  video service. In this case, the OTT delivers content as a third party to an end-user, with the ISP simply transporting IP packets.
These international players are continually launching products and services in developing countries like Nigeria to take advantage of the economic growth. These are apparently the reasons why Bala, like the traditional telecommunications operators feel there should be a form of regulation to provide for a more controlled and balanced market.
But the NCC Chief Executive, Prof Danbatta has a different opinion. He quickly reminded Bala that regulators, all over the world approach the issue of OTT regulation with a lot of caution, basically because of the positive transformation and steady growth their disruption gives to world technology eco-system. He said: "The whole essence of this digital transformation that we so passionately talk about is to ensure more participation of citizens in governance.
There are many other important things happening, the smart phones, the social networks and mobile applications. These have transformed the society in unprecedented manner that things will never ever be the same again.    We are hoping that these transformations will be positive transformation. It's our hope again that the destruction associated with these transformations will not completely destroy the legacy, system, process and so on".
NCC's position on this seems to agree with the findings of a report by ResearchICTAfrica.net titled: "OTT – threat or opportunity for African Telcos?"
Simulate OTTs through bundling: The report advised operators to respond to OTT services by bundling voice, SMS and data into packages that provides OTT like services. "The number of SMS's included in the bundles is high enough to be unlimited for most users and thus resembles free OTT texting".
The report claims that MTC Namibia is offering these types of bundles for several years in an effort to defend market share and keep new competition out. MTC's aim for constant ARPU and competitive pressure leads not to lower ARPUs but to more bundled value. This strategy is simulating flat rate pricing for unlimited voice and SMS.
It said that operators in 24 African countries offered bundling voice, text and data together in 2015. The operator sets the price of the top-up so that it receives the desired ARPU and in exchange provides close to unlimited voice call and text messages. In Namibia and South Africa dominant and smaller operators adopted bundling as part of their pricing strategies – MTN and Cell C in South Africa and MTC and TN Mobile in Namibia.
In Kenya, operators Airtel and Orange adopted bundling as part of their pricing strategies. Safaricom has a very strong market position as well as the MPESA mobile money service to ward off competition.
The report appears to be saying that in most of these countries, leveraging on their distinct assets and capabilities has produced more positive result for telcos than other measures that could stifle the dynamism of the sector.