By Onozure Dania
Initiators of Royal Race Walk, RRW, Vino Glad Investment, have called on philanthropists in Nigeria to queue into their mission and vision, and collaborate with them in inspiring Nigerian youths to raise future stars, as first race walk debuts in the country.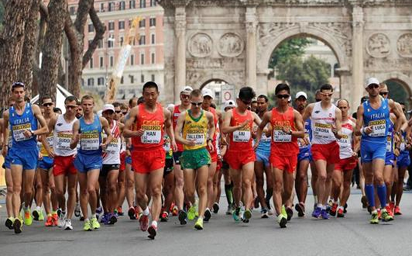 Mrs Felicia Eze, founder and Chairman of Vino Glad Investment said she wants Nigerian youths to actualise their dreams, stay away from crime and live a fulfilled life.
"I'm happy to introduce this dynamic aspect of sport that is listed in the Olympics and has been acknowledged globally to Nigeria, believing that philanthropists, government, private individuals   and the corporate organisations to partner us in harnessing and raising potential talents that will compete in future Olympics."
Eze popularly known as Madam Royal, who said that the mission of RRW is to inspire, change and transform lives, added that preparations are in top gear to ensure the success of the race.
She expressed optimism that stars who will live their dreams and make the country proud in future Olympics will be created via this unique type of sports.