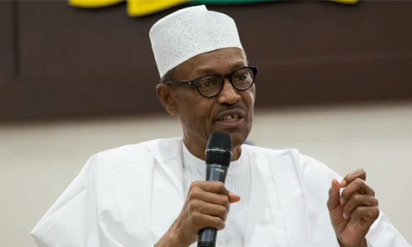 President Buhari
The President Muhammadu Buhari-led Federal Government in whose capacity the Acting President Yemi Osinbajo presides, through the Ministry of Transport, on Friday approved the sack of all the directors in the Nigerian Civil Aviation Authority (NCAA), with immediate effect.
Mr Sam Adurogboye, General Manager, Public Relations, NCAA, confirmed the development to newsmen in Lagos.
"It is true that the directors have been disengaged but I don't have details of the reasons given for the action by the ministry," he said.
A total of 10 directors were sacked after the approval was given to the ministry by the government.
The directors affected by the purge were: Alhaji Salawu Ozigi (Director of Finance and Accounts), Dr Joyce Nkemakolam (Director of Aerodrome and Airspace Standards), Mr Aba Ejembi (Director of Administration) and Mr Emmanuel Ogunbami (Director of Licensing).
Others are: Mr Benedict Adeyileka (Director of Airworthiness), Mr Justus Wariya (Director of Air Transport Regulation), Alhaji Adamu Abdullahi (Director of Consumer Protection), Capt. Ayodele Sasegbon (Director of General Aviation), and Mr Austin-Amadi Ifeanyi (Director of Human Resources).
The affected directors were immediately ordered to handover to the next in command in their various directorates, who will in the interim take charge of activities in their directorates.
With the sack of the directors, it is only the Director-General, Capt. Muhtar Usman, that remains in the saddle of the regulatory agency.
Government had on Oct. 12, 2016 sacked and demoted 22 directors and general managers of the Federal Airports Authority of Nigeria (FAAN).
The restructuring was based on the recommendations of the Presidential Committee chaired by the Head of Service of the Federation, Mrs Winifred Oyo-Ita.
The Minister of State for Aviation, Sen. Hadi Sirika, had said the restructuring would be extended to the NCAA and the Nigerian Airspace Management Agency (NAMA) which were also currently overbloated.