Gov. Abiola Ajimobi of Oyo State says the proposed State Technical University, Ibadan, will soon take off based on public private partnership arrangement.
He said this on Friday while inspecting the facilities at the university site in company with Gov. Rochas Okorocha of Imo.
The university is located at Ajayi community on the Lagos-Ibadan expressway.
The News Agency of Nigeria(NAN) reports that the university was conceived in 2012 by the Ajimobi administration  and was to partner with University of Texas, US.
The university, which has Prof. Oladapo Afolabi, a former Head of Service of the Federation as Chairman of the Governing Council, could not take off as scheduled.
The governor had hinged the delay on the withdrawal of the foreign partners due to the activities of the Boko Haram sect.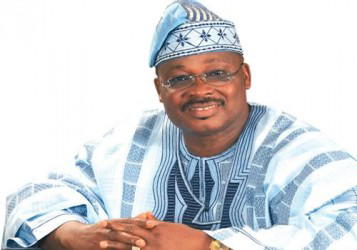 Ajimobi said that the state government would release 90 percent of the university's shares to private investors while it would only retain 10 percent.
He stressed that special courses not readily available in the regular universities would be provided by the institution.
The university, he added, would provide succour for parents who often send their wards to neighbouring countries for higher education.
Okorocha, in his remarks, expressed readiness to partner with the Oyo State Government on the successful take off of the university.
He said the university would readily be available for students of the Okorocha Foundation-owned secondary school in Ibadan.
NAN reports that the Central Bank of Nigeria has already donated a school library, a block of classroom and administrative block to the institution.