By Simon Ebegbelem
OSARO Onaiwu the governorship candidate of the All Progressives Grand Alliance, APGA,  was born on December 23, 1958 in Benin City. Both parents are educators and known disciplinarians. He attended Ogbe Primary School and Baptist High School, Benin City.
Onaiwu, a successful business man has a rich political resume, which started in the Second Republic.
His political profile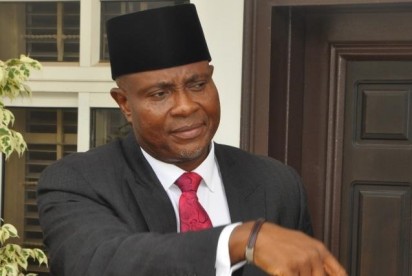 1983: Special Assistant on Special Duties to Dr. S.O Ogbemudia, former Governor of Bendel State
2003 – 2011: Special Adviser on Political & Public Affairs to former Vice-president, late  Admiral Augustus Aikhomu
2007 – 2010: Coordinator, Nigeria Governor's Forum
2012- 2013: Special Adviser on Governors and Government to Dr. Bamaga Tukur, PDP National Chairman
2013 – 2015: Administrator/Coordinator, Nigeria Governor's Forum.
2013 -2015: Coordinator PDP Governor's Forum and later Director General, PDP Governor's Forum before resigned to join the governorship race.
He contested governorship primaries under the PDP before moving to APGA where he clinched the ticket of the party.
He brought APGA alive in Edo state since this campaigns kicked off and his "Solution" mantra had spread across the state like a wide fire and made him the third force in today's governorship race.