Sokoto – Sen. Aliyu Wamakko (APC-Sokoto) says the measures already put in place by President Muhammadu Buhari, will soon start yielding dividends.
"Nigerians will therefore soon start reaping abundantly from these laudable measures," Wamakko, said in an interview in Sokoto on Tuesday.
Wamakko, who represents Sokoto Central Senatorial Zone, also said that the Federal Government had since brought the myriad of security problems in the country under control.
The lawmaker said:" The hitherto complicated problems of insecurity, especially the insurgency in the North-East will soon be history.
"The region had since been liberated by the Nigerian military and it is always a happy story there.
"The general problems of kidnappings, armed robberies, militancy and other related issues are also on the verge of being eradicated.
"The nation's military and other security agencies really deserve pats on the back, although complacency should not be allowed to set in."
Wamakko further extolled the ongoing anti-corruption fight by President Muhammadu Buhari, decrying that the social pandemic had robbed Nigeria of the desired development.
He solicited the support of all Nigerians to the "intricate" anti-corruption crusade irrespective of their statuses.
Wamakko, commended Buhari for his tireless efforts to revamp agriculture, curb unemployment and other formidable problems bedevilling Nigeria.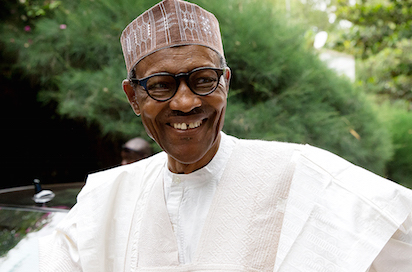 In a related development, Sokoto State Deputy Governor, Alhaji Ahmed Aliyu, has appealed to Nigerians to continue to be patient with Buhari.
"President Buhari has nothing, but the Nigerian project in his mind, and he is tirelessly working for Nigeria.
"His penchant for discipline, hard work, patriotism, diligence, transparency and accountability are unparalleled.
"He, therefore, direly needs the support, cooperation and fervent prayers of all Nigerians.
"These should be unconditionally and unsentimentally rendered to president to enable him take Nigeria to greater heights."
Aliyu, further vowed that the state and local governments in the country, would stop at nothing in complementing the efforts of the Federal Government.
He also expressed optimism that, with the steps being taken by Buhari, "Nigeria will soon be out of the woods."