Aliko Dangote, Africa's richest man, who failed in an attempt to buy the North London club in 2010 is sure of buying the  outfit before 2020
The business mogul who is worth over an estimated $10.9 billion – which makes him Africa's richest man – had his approach rejected having explored the possibility of purchasing the club in 2010.
Dangote, 58-year-old, who has made his fortune through various operations including cement manufacturing, sugar supply and oil investments, says that he will wait for investments in gas pipelines to play out before making the acquisition.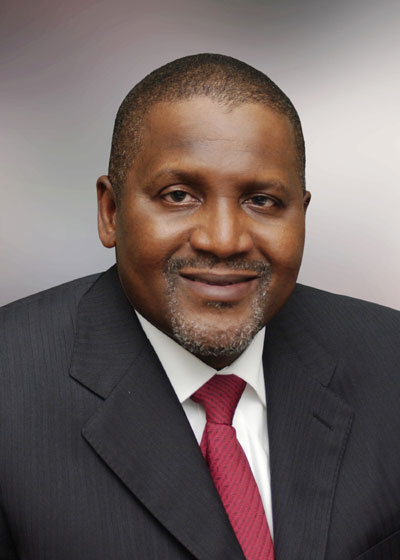 "There's no doubt," Dangote told Bloomberg Television. "It's not a problem"
"Maybe three to four years. The issue is that we have more challenging headwinds. I need to get those out the way first and start having tailwinds. Then I'll focus on this.
"It's not about buying Arsenal and just continuing with business as usual. It's about buying Arsenal and turning it around.
"I've run a very successful business and I think I can also run a very successful team. Right now, with what we're facing, over $20 billion of projects, I cannot do both."