By Emmanuel Elebeke & Laju Iren
If there is any country that should be concerned with the looming hunger crisis, it is Nigeria. The country is currently the most populous on the continent, with an increasing population expected to hit 250 million by 2030. With one in nine people across the world suffering from chronic  malnourishment, it is no wonder that all eyes have turned to technology for the answer.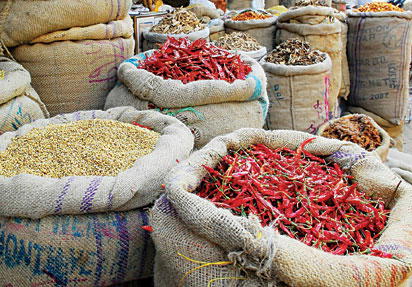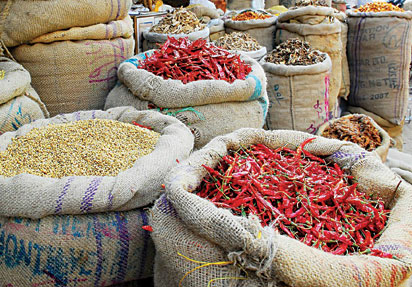 However, the argument whether Genetically modified organisms, GMOs, or organic crops are suitable to save the hunger situation brings some confusion to an already dreary situation. GMOs  are living organisms whose genetic material has been artificially manipulated in a laboratory through genetic engineering, or GE. This relatively new science creates unstable combinations of plant, animal, bacteria and viral genes that do not occur in nature or through traditional crossbreeding methods. Organic foods on the other hand, refers to agricultural products grown and processed naturally without the use of synthetic pesticides, bioengineered genes among others.
Although GMOs are said to increase the risk of certain cancers, such as leukemia, lymphoma, brain tumors, breast cancer and prostate cancer, it seems to be winning the argument on the way forward for a hungry nation. In fact, experts at a brainstorming session who gathered in Abuja recently to discuss the United Nations Sustainable Development Goal 2, said that GMOs are essential to ending hunger, achieving food security and improved nutrition, and promoting sustainable agriculture.
While speaking on the Myths and Misinformation in Understanding Genetically Modified Organisms,  Prof. Rosemary Isu, a professor of Biotechnology, faulted claims that GMO foods are mysterious, insisting that the genetic modification of organisms has no relationships with myths, as process is a real aspect of  biotechnology.
Her words: ''Biotechnology is the integrated use of biological, chemical and engineering sciences for the provision of novel goods and sciences. It promises to telescope years of laborious plant and animals breeding into a few hours of genetic manipulation. Through that, there are huge prospects of advances towards solving a lot of man's problems including: increases in food and crop production.''
Setting the ball rolling earlier, the Country Coordinator, Open Forum for Agricultural Biotechnology, OFAB, Dr. Rose Gidado, said that it is paramount that Nigeria embraces technological tools and innovation that can improve its agriculture, giving the fact that it is the largest country in Africa, with increasing population expected to hit 250 million by 2030.
She listed challenges facing Nigeria to include hunger, poverty and malnutrition, dwindling arable farmland and the decreasing farming population due to age and low interest in farming.
To address these challenges, Dr. Gidado contended that agricultural biotechnology remains one of the techniques available for developing improved crops with resistance to insects and pests, weed invasiveness, diseases, drought, salinity, and other harsh weather conditions to guarantee increasing productivity and income for farmers.
Despite its much potential, she regretted that its application remains a controversial subject all over the world and in Nigeria due to misinformation, ignorance and fear of the unknown.
Speaking on the topic, the Imperatives of safety in the interest of Consumers and the Environment, the Director General/CEO, National Biosafety Management Agency, Rufus Ebegba, said his agency had resolved to ensure strict compliance with the extant laws of the country in granting permission to foreign genetically modified foods.
Ebegba stated that the new technologies can offer great potentials to the economic diversification plan of government and vowed to ensure that no GMO food enters Nigeria without authorisation by the regulatory agency.
While assuring on the provision of a regulatory framework to adequately safe guard the health and the environment from potential adverse effects, he urged stakeholders in the sector to harness the potential benefits of modern biotechnology and its derivatives.
Declaring the workshop open, the Director General of National Biotechnology Agency,  NABDA, Professor Lucy Ogbadu, expressed concern on the pervasive  rate of awareness about biotechnology in the country and called for sustained education and advocacy, particularly among the professionals.
Prof. Ogbadu who attributed the current resistance of Biotechnology to mischief makers, also took a swipe at the National Assembly for allowing some of its new members to constitute a clog by way of opposing the biosafety law it passed in 2014 and urged them not to make rash comments on such critical issues.
''We noticed that people who should know, do not know, then we decided to bring people together.   We are dealing with an ignorant public.    It is either they are ignorant or greed is the reason behind their behaviour. Let us not assume that we are all of like mind. What we need to is to establish a network to enlighten the public the more.
On his part, the National President of Genetic Society of Nigeria, Prof. Akinola Hassan, described biotechnology as genetics that has to do with mode of inheritance, transfer of character from one generation to the other.
To move the sector forward, he suggested that functional education has to be prioritized to enable Nigerians embrace the innovative technology.