By Elizabeth Uwandu
ONITSHA—FRANCIS Cardinal Arinze has charged corporate organisations and individuals to work with the Church on education to restore societal values.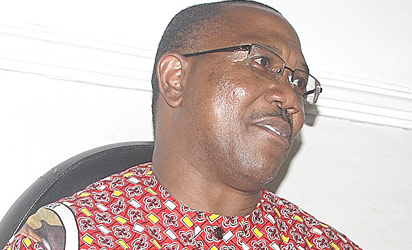 The Cardinal made this call during the mass to mark the graduation of the Domincan College, one of the most famous institutions of learning owned by the Catholic Church and managed by Dominican Sisters.
According to him, education without direction is like a sentence without a verb, the Cardinal commended the former Governor of Anambra State, Mr. Peter Obi for offering direction to education in Anambra State by the return of schools to the Church and the investments by his government in men and school infrastructure.
He called on others to emulate Obi's fore sightedness.
In her welcome address, the Principal of the school, Rev. Sr. Sadafe Mary Elizabeth said that nothing would erase the achievements of Obi on education and said the best thing others should do was to follow on his footsteps.
Confirming that all schools in Anambra benefitted from the Government of Obi, Sr Sadafe said it was through his intervention that Spring Bank, now Heritage Bank, constructed a hostel for them, in addition to computers, generator, Internet connectivity, among others, their school received from him.
The Chairman of the occasion, Price Emeka Udodieme prayed that God would continue to endow Nigeria with a leader like Obi, who was out to serve the people selflessly.