As Team Nigeria continue their search for the first medal in the Rio Olympics, coach Anthony Konyegwachie has promised that his ward, Efe Ajagba would deliver the first medal to Nigeria.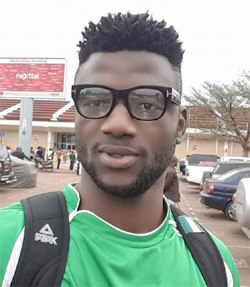 The lone Nigerian entrant in the boxing event of the Rio Olympics, climbs the squared ropes today against another crack Kazakhstan's boxer, Ivan Fyodorovich Dychko.
"We'r going to deliver the first medal to Team Nigeria here in Rio. Ajagba is going to hit another knockout tomorrow (today) to move into the semi final. Tell them that I said so", Konyegwachie, himself a silver medallist at 1984 Los Angeles Olympics, said.
"I know the stuff Ajagba is made of. He has been training and he is in a killer mood. Nobody will stop him", the coach insisted.
But Ajagba's opponent who also earned a knock-out to get to the quarter final possesses an intimidating records having won a bronze medal at the London 2012 Olympics. And before coming for the Rio Games, the boxer also spent two weeks training with World Champion, Vladimir Klitschko and his team. He is 2.02m tall and also rated as number two in the +91 kg class.
"There is nothing to be afraid of. Ajagba is also a tough nut to crack. Mark my words that Ajagba will deliver another knock-out and get Team Nigeria its first medal", Konyegwachie emphasised.