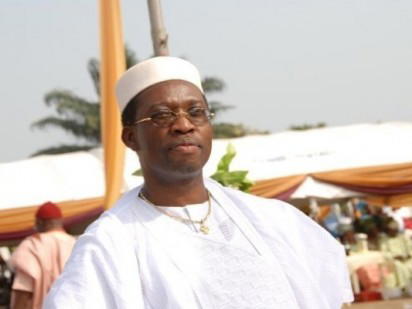 Okowa
By Festus Ahon & Ochuko Akuopha
ASABA—A cross section of Deltans, have poured encomiums on Governor Ifeanyi Okowa who marked his 57th birthday anniversary, weekend, describing him as a man with the interest of the ordinary man at heart.
Those who spoke to Vanguard include the state Commissioner for Information, Mr Patrick Ukah, Minority Leader of the House of Representatives, Mr. Leo Ogor, former member of the state House of Assembly, Olorogun Taleb Tebite, Commissioner on the board of the State Oil Producing Areas Development Commission, DESOPADEC, Sir Amos Itihwe, Senior Special Assistant to the Governor on Inter Party Relations,  Mr. Moses Abeh, Mr Steve Ovedje and Chairman of Isoko North Local Government Area, Mr. Emmanuel Egbabor.
Mr. Ukah on his part, described the governor as a game changer, saying, "It is times like these that define true leaders, those that see opportunities where others see challenges, leaders that inspire others to achieve their potentials.
"With hope in a vision that defines tomorrow based on empowering the people, you are on track to build a Delta State of prosperity for all, despite the present economic situation."
Ogor, who represents Isoko federal constituency in the House of Representatives, lauded Okowa for "making sweeping" reforms in the state, despite the present economic crisis in the country, maintaining that the remarkable impact he had made in all spheres of human endeavour remains a reference point.
Describing Okowa as a formidable political force who has brought prosperity to the political landscape of the state, he said the people of the state have benefited immensely from the governor's "fountain of knowledge, wealth of experience, political sagacity peace and leadership acumen."
Olorogun Tebite who also spoke with our correspondents, said Governor Okowa was ordained by God to govern the state at this time in its political history.
While congratulating the governor on his 57th birthday, Tebite urged Deltans to embrace unity to enable him achieve his set goal for the state.
Sir Amos Itihwe, Mr. Moses Abeh, Mr. Steve Ovedje and Mr. Emmanuel Egbabor who also spoke in the same vein, said the governor is a blessing to the state and rejoiced with him on the occasion of his birthday anniversary.