By Chris Onuoha
An education expert, Remi Morgan has disclosed that Nigerians are among the most intelligent in the world but the country has remained on the low side of educational development as a result of improper sector reforms.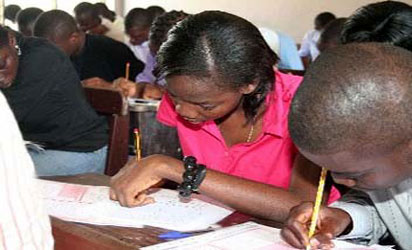 Morgan, the Chief Executive Officer, Laterna Ventures limited, owners of Laternabooks made this remark during the just concluded National Children's Exhibition' tagged: 'Exclusive Children' held at Lagos Preparatory School, Ikoyi, Lagos in commemoration of May 27th children's Day anniversary.
He said: "I believe that Nigerians rank among the most intelligent in the world but at times that potential is not well harnessed in this sphere as expected. We have had children who just managed to pass exams here in Nigeria but when they go abroad, they do well and come top. The potential is inherent but the environment is not enabling for such success."
According to Morgan, the major thrust of education sector reforms in Nigeria in the past decade has been to widen access and improve the quality of education delivery in a manner that is equitable. To achieve this, various interventions have been introduced and continue to be present in the sector. Admittedly, some positive gains have been recorded but, however, the education performance indicators (EPI) and other development indicators for the country have remained on the low side."
Meanwhile, the Exclusive Children's Exhibition held on May 27 till May 29 is a platform that afforded individuals and organisations to provide products and services for the education, entertainment and well-being of children.