..We are not bothered — GOV's AIDE
By Ben Agande
Abuja—The Department of State Services may invite the Chief of Staff to Ekiti State governor, Mr Dipo Anisulowo, a lawyer; Deputy Speaker of the State House of Assembly, Segun Adewumi; the Chairman of the House Committee on Information, Gboyega Aribisogan; the Chairman of the House Committee on Health, Dr. Samuel Omotosho; and the Special Assistant to the Governor on Public Communications and New Media, Lere Olayinka, to explain their role in the letter addressed to President Xi Jinping of China, asking the latter to stop a loan of $2 billion to Nigeria ahead of President Muhammadu Buhari visit to China last April.
A highly placed official of the Service told Vanguard in Abuja yesterday that the service is considering the move to weigh the security implications of the actions of the aides.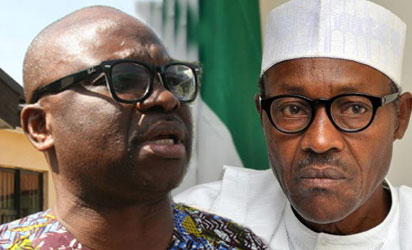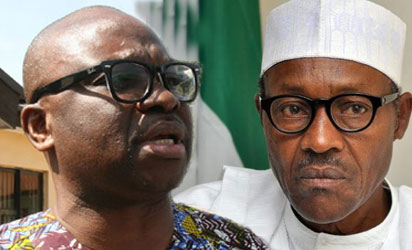 He had alleged in the letter that "the government of China should be mindful of the fact that Nigerians, irrespective of their political and religious affiliations, are totally opposed to increment of the country's debt burden, which is already being serviced with 25 per cent of the Federal Government annual budget."
Then Governor Fayose allegedly followed up on the letter with a visit to China to press home his request.
In a swift reaction, Lere Olayinka told Vanguard; ''We are not moved. We are not bothered.
''While in opposition, APC elements petitioned the US government and other world powers not to sell arms to the PDP government of Dr Goodluck Jonathan to fight Boko Haram, alleging human rights abuses, no one was charged for treason.
''Even President Buhari made several inflammatory statements, one of which was that "the war against the Boko Haram sect was injustice against the North," he was not arrested nor tried for treason.
''They can try whatever they can to stop the opposition from having a voice but they won't succeed. Nothing will stop Governor Fayose from speaking his mind on national issues.
''As for me, Lere Olayinka, I fear no arrest, I fear no detention, I fear no imprisonment."