By Aliyu Dangida
It was perceived that expectations from the Alhaji Muhammadu Abubakar Badaru-led administration in Jigawa State would be beneficial to citizens and residents of the state, who wanted more from government having tasted some dividends of democracy from the Peoples Democratic Party, PDP, government of Alhaji Sule Lamido.
During the 2015 electioneering campaigns, the All Progressives Congress, APC, went to town chanting its change mantra in a bid to oust the then Lamido administration.
Rather than enjoying the benefits of democracy, tales of woe seem to be filling the air in the state.
There is no gainsaying the fact that the Lamido administration transformed Dutse, the state capital, which was before his advent tagged a glorified local government area.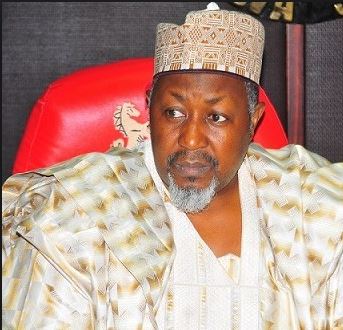 Expectations from the Badru administration to take the state to greater heights have been considered disappointing as political observers posit that the task of transforming the state is overwhelming the governor.
Before venturing into politics, Badru was considered a successful businessman but some now say that he was not acquainted with the difficult challenges of being a governor.
In his first 100 days in office, the governor distributed goats to widows and divorcees as well as disbursed cooking stoves and N20, 000 to food vendors.
Aside the distribution of these items which were labelled as dividends of democracy, the governor also promised to construct 40 housing units across the 27 local government areas at the inception of this year.
The promise seems to be a tall one as nothing has been done.
Interestingly, one year down the line, Badru's popularity in Jigawa seems to be waning.
The state capital, Dutse is littered with heaps of refuse dumps as most residents now pay private refuse collectors to evacuate their refuse.
He has, however, not relented in his effort at ensuring the prompt payment of workers salary in spite of the dwindling economy.
To cut government expenditure, the governor directed a 50 per cent slash in overhead cost.
His recent trip to China, where a Memorandum of Understanding was signed with the state government in the area of commerce, agriculture, health and other sectors, seem not have paid off.
Some equipment meant to be procured for the health, agriculture and education sectors are yet to arrive despite the governor's promise during his 100 days in office.
One year down the line, what has been seen in Jigawa state has been motion without movement.