Dear Bunmi,
My husband and I got married about 10 years ago and I've just given birth to our fourth child and don't want any more children. But my husband is deeply religious and won't use the condom.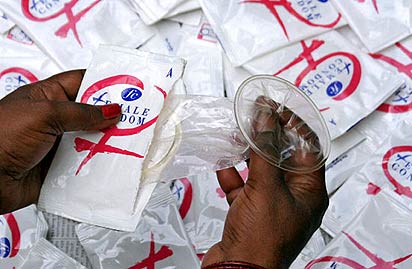 As a result, I've resorted to taking the pill without telling him. My fear is, I'm worried my husband will be able to detect I'm taking it.
Franka, by e-mail.
Dear Franka,
Women, sometimes react to 'the hormones in the pill by getting fuller breasts or by adding on weight. It is, however, unlikely that your husband will link this with your taking the pill. So, unless he finds your supply in the house, he probably won't know. Seriously though, you're taking the pill without discussing it with your husband and that's a sign that something is not right with your relationship.
You have every right not to have another child if you think four are enough, but lying to your husband is not the way to a good marriage and a happy life. Face your husband and talk this over with him until you find a solution that's right for you both.