By Johnson Omomadia
Your situation in God's hands cannot be hopeless. Every hopelessness receives hope in the presence of God. I prophesy to you today that hope has come to you and a definite change has come. Your testimony is the next one in Jesus name. It does not matter whether your husband is an alcoholic, adulterer or whatever; his present condition is not permanent and is subject to change. Listen, there is hope in sight, it is just around the corner.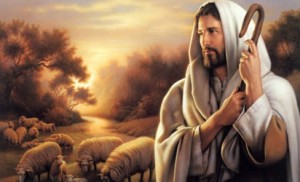 Or maybe it is your children that have become drug addicted and prostitute over the cities. Hear me; their case is not impossible with God. Nothing is too big for God to handle, for God is bigger than every case, and His judgement is final. Listen, His judgement will favour you, your husband, your wife, your children, your ministry etc. Know that God never gives up on anyone or any situation.
He follows it till the very end unless you give up yourself. If you don't give up, you will surly see and testify of the goodness of God. Hear the Word of the Lord; God is not through blessing you just yet. You are still in the centre of His plan and you are coming out of your hopeless condition victoriously. Shout hallelujah.
We saw two hopeless cases last week in Mark chapter 5. Today we take a look at the third case. The bible talks about a man named Jairus, and his only daughter was sick and at the point of death. This man was not an ordinary man. In society he was a very great and powerful man but then he still had a hopeless case. What does this say, it shows that your wealth, connection etc, can't solve hopeless situation.
This man Jairus must have done all he could but to no avail. He then made up his mind to meet with Jesus, you know, when your child is sick and at the point of death, you will do what will make people to mock at you in the natural. But you see, if you want what you have never gotten before you must do what you have never done before.
And so Jairus came out in the open and worshipped Jesus. He bowed before Jesus and called Him master. The moment Jairus bowed his knees before Jesus, his desired miracle started. The fact that his only daughter's condition was critical was bad enough but no sooner, news came that the daughter was dead and mourners and professional mourners were already on duty.
But now it was clear that Jairus hopeless situation had become worst. At least when he left home though the daughter was sick there was still hope but now that the news had come that his daughter is dead, you can but just imagine how Jairus would have felt. But thank God for Jesus, who turned to Jairus and said to him, Jairus, don't be afraid, only believe that though the situation is now more than hopeless to man, there is still a solution in Him (Jesus).
How bad is your marriage, finance, ministry, business, education etc? Is it getting worse by the day? Just as Jesus said to Jairus, Jesus is saying the same thing to you today, don't be afraid, only believe, for to him that believeth nothing shall be impossible. You that desire to get married, I prophesy to you that within the next 12 months you will be married and you will have your own children.
You desire a job believe that an interview is coming to you and the job is yours in Jesus name amen. By the Spirit of the Lord, in the next two-three years, I see you in your own organization employing people. Receive it in Jesus name. Your season of miracle has arrived. It is your turn.
Jesus followed Jairus home, and brought his daughter back to life. This same Jesus who is the same yesterday, today and forever, will also resurrect all that concerns you and establish you this year. I see testimonies coming out of your mouth. Rejoice beloved because it is real and it is yours now.
Do you want to experience the season of God in your life? Then you must receive Jesus Christ as your personal Lord and Saviour, if you have not done so already. To receive Him, Pray this prayer.
Father, your word says that whosoever shall call on the name of Jesus shall be saved. I hereby call upon the Name of Jesus. Break every covenant between me and the devil, and make me a new person.  Fill me with your Holy Spirit in Jesus name. Thank you Father for saving me.
I believe that the word has richly prospered your life. Write to us or send us an E-mail of your testimony and let us rejoice with you for Jesus is real. Your praise reports and prayer requests are welcome.
How would you like to be a part of this exciting great work of God? Join the Reality Achievers Partners' [Financial supporters of our ministry]. All that is required is your financial contribution to enable us fulfill our God-given vision. On our part, we stay in prayers for you.