By Emma Una
CALABAR—A 27-year-old man, Cyril Ojar, who beheaded James Eni, a pastor of an Evangelical church at Old Netim in Akamkpa Local Government Area of Cross River State, has remained defiant, stating that he would do it again if the same circumstance arose.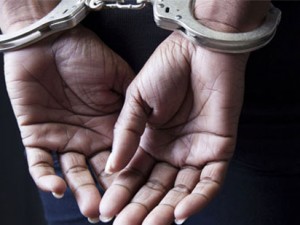 Cyril, who is in detention at the Cross River State Police Command headquarters at Diamond Hill, told Vanguard that he was on a stroll around the Pastor's house, when the man got angry and chased him with a machete.
The suspect said he over powered the pastor and chopped off his head.
Cyril said: "I went to stroll near his house on Friday, but there was nobody in the house. I went there again on Sunday afternoon and he saw me and chased me. He cut me in the head with a machete.
"When he tried to cut me again, I wrestled with him and both of us fell on the ground. I collected the knife and murdered him."
Cyril, whose head had no mark of a machete cut, said he was angry that the pastor wanted to kill him even after he had ran away from his house.
He said: "To teach the man a lesson, I killed him. In case of next time, I will do it again."
He's a hardened criminal—Police
However,  Police spokesman for Cross River Police Command, Hogan Bassey, disputed Cyril's account, stating that the suspect was a hardened criminal, who has been breaking into houses in Old Netim.
Bassey said: "When he went to the pastor's house to steal for the second time, after he stole from the place the previous Friday, it angered the pastor who chased him. But Cyril overpowered the man and cut off his head."
He said after killing the pastor, Cyril escaped to Akwa Ibom State, but was traced to his hideout by the police, who arrested and brought him back to Akamkpa, where he committed the act and from there to the police headquarters, where he was being detained.