By Kehinde Ajose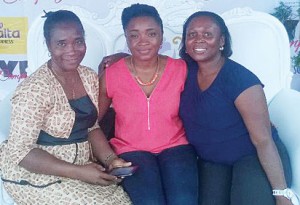 The prevailing fuel crisis has led to an increase in the cost of getting proper health care.Health Intel Solutions, an innovative health information and intelligence company embarked on a health awareness campaign penultimate Saturday tagged Know your numbers campaign(KYNC).
The KYNC is a health promotion program aimed at educating Nigerians about the state of their health and going for medical checkups from time to time.
The primary focus is to create knowledge of one's health status and the appropriate reaction using numerical health indicators. The health outreach was held at Rowe Park Yaba, Lagos. Speaking at the event, the Project coordinator, Dr.(Mrs) Soji Jemitola urged Nigerians to always be aware of their health status.
According to her: "One in four of us is working around with an undiagnosed medical condition.With early detection 98percent of life threatening medical conditions can be cured or completely controlled.
One in ten of us will die an unexpected death. That will not be your portion.That is faith speaking and faith must be backed with action.You need to get tested regularly from your twenties and more frequently as you age." At the mainland edition of KYNC, people defied the rain to  know the numbers as regards their health.It was also an atmosphere for fun and networking