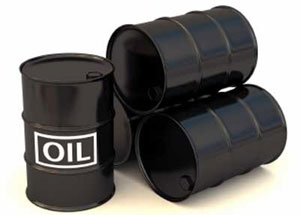 Oil prices should stabilise in the second half of  2015 as consumers respond to a period of much cheaper fuel, a Reuters' poll of analysts showed on Tuesday. The survey of 34 analysts also predicted that oil prices would rise in 2016 and 2017. The survey showed that the North Sea Brent crude LCOc1 would average $59.20 a barrel in 2015, up from around $55 a barrel. Brent is expected to rise to $72.10 in 2016 and $78.70 in 2017, the poll showed.
Oil prices fell more than 60 per cent between June 2014 and January, and although they have recovered a little since then, they are still around half their level a year ago. A London-based consultancy, Energy Aspects, expects world oil demand to rise by up to 1.5 million barrels per day this year. "That's double the rate of oil demand growth seen last year. "Strength is broad-based," Energy Aspects analyst Virendra Chauhan told Reuters Global Oil Forum.
Intesa Sanpaolo analyst Daniela Corsini agreed, saying the rise in consumption appeared to be worldwide. "Global oil demand will surprise, driven by the United States, China and emerging Asia," Corsini said. Increasing demand should help absorb any extra oil coming onto the market from Iran, if it can agree a nuclear deal with the West that would bring an end to sanctions. And some analysts see demand outstripping supply.
"The global market is expected to move into supply deficit in the second half (this year), with that deficit reaching 1 million bpd in the fourth quarter," Standard Chartered analyst Paul Horsnell said. Standard Chartered, one of the most bullish banks, expects Brent to average $76.00 in 2015. Twenty of the 32 analysts who contributed to both the February and March Reuters polls left their 2015 Brent forecasts unchanged.
European investment bank, Barclays, raised its Brent forecast for 2015 by $7 to $51, the biggest increase by any contributor. The poll forecasts U.S. light crude CLc1 will average $53.60 a barrel this year and $66.50 in 2016. But on Monday, oil prices slipped as officials from Iran and six world powers discussed a possible deal over Tehran's nuclear programme.
Brent crude was down 5 cents to close at $56.36 a barrel while U.S. crude dropped 10 cents to close at $48.77. A successful deal could bring an end to sanctions and allow an increase in Iranian oil exports. The two sides in the talks have until the end of Tuesday to come up with an agreement at talks in Lausanne, Switzerland.