By Peter Egwuatu
The Association of Professional Bodies of Nigeria, APBN has called on government to accelerate the industrialisation of Nigeria by providing the conducive atmosphere.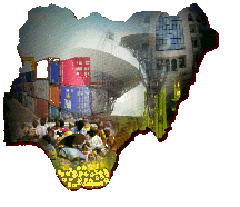 The Association made the call at a press briefing shortly after its first quarterly board meeting held in Lagos saying "It is time for this country to be known for its own manufactured product(s). The elected government should put in place conducive environment for investors to establish industries and at the same time encourage all the big industries that left Nigeria for other West African countries to come back to the country."
Speaking, President /Chairman of Board, APBN, Mr. Foluso Fasoto said "Government had sidelined professional bodies on the issues affecting the growth and development of the nation, so much that Nigerians are not allowed to prove their competence in their area of calling. The government would rather import professionals from outside the country to come and do what millions of Nigerian professionals are trained to do."
He revealed that the Association has met with relevant government agencies on this issue -amongst others – that are crucial to the survival of our growing economy which is inversely related to our political development. All over the globe, professionals pave way for economic growth of the nation. Nigeria cannot be an exception.
According to him "The 2015 election is yet another opportunity for Nigeria to get it right. Awareness is very high with national, local, business and social groups agitating for relevance and protection of their interest in the coming dispensation. The Association of Professional Bodies of Nigeria (APBN) as the umbrella body of professionals in Nigeria has the following issues for the consideration of the elected party/ies in the country"
The issues he stated include:   Elements of Good Governance, Rule of Law, Security of life and property, Corruption, Energy, Refinery, Health for all, and Education.
Fasoto emphasized that good governance has eight major characteristics: It is Participatory, consensus oriented, accountable, transparent, responsive, effective and efficient, equitable and inclusive, and follows the rule of law.
In his words " The autonomy of our judiciary is non-negotiable. The National Judicial Council needs to be re-arranged to ensure that almost all our Justices/Judges are people of impeccable characters who will guarantee speedy and equitable dispensation of justice.