Blessing Okagbare might have had her moments at the 2014 Commonwealth Games in Glasgow by winning a sprint double but as the African Championships, starting tomorrow in Marrakesh, Morocco, Cote d'Ivoire's Murielle Ahouré will be keen to outshine Okagbare in the race of who emerges Africa's fastest runner in Africa.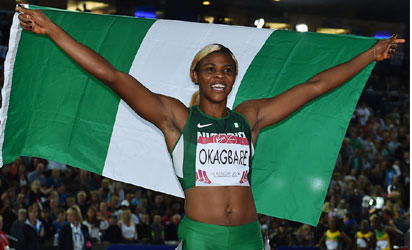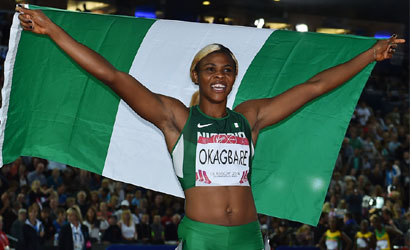 Ahouré is power packed and she more than anyone can prove to Okabgare, that she is a worthy challenger. Their anticipated clash is undoubtedly the major highlight of the African championships.
At the 2012 edition in Porto Novo, Benin Republic Okagbare was denied the glory by Gabonese Ruddy Zang Milama. However, in Morocco, bustling with a new found form, Okagbare the African record holder at 10.79 seconds needs to prove that her Glasgow exploit was not a fluke by beating Ahoure who denied her a chance to win a medal in the women 100m and a better placing in the 200m at last year's World Championships in Moscow,, Russia.
Okagbare has the second fastest time of 10.85, which she clocked in Glasgow, while Ahoure has 10.98. Other Nigerian athletes are also itching to go and from all reckoning Athletics Federation of Nigerian officials are expecting another successful run in Morocco.
''We are going to Morocco to retain the title. We shall clear the sprints medals and also pick a minimum of two gold medals from the four at stake in the hurdles.
I know that the competition will be stiff in the throws with the Egyptians and the Algerians expected to prove difficult but Queen Obisesan and Chinwe Okor can win gold " said hurdles coach Gad Onumegbu.