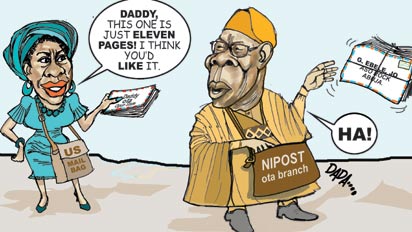 It is the season of open letters! Whether by accident or design, former President Obasanjo's letter got into public domain. Since then a flurry of open letters have followed in quick succession: Iyabo Obasanjo's letter to her father; Jonathan's reply to Obasanjo, former Senate President, Ameh Ebute's letter to Obasanjo and Chief Edwin Clark's latest missive to the retired general.
Vanguard requests its readers to send open letters to present and past leaders, governors, ministers, lawmakers and other public figures to be published in our Citizen Open Letters series.
Please note that all letters should be well written, not abusive, libelous and should not exceed ten pages.
All letters should be sent to [email protected]