By Francis Ewherido
Friendship:The place of sex in the success of a marriage is in controvertible, but I am one of those who feel it is exaggerated because sex is momentary.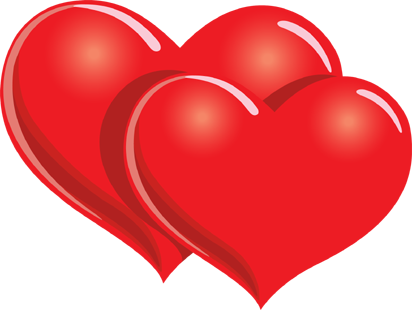 There are 168 hours in a week, the most sexually active young couple  will probably  be sexually active for about 28 hours a week. So what happens to the remaining 140 hours? Sex is very important in marriage both for procreation, pleasure and bonding, but when you look at marriage as a marathon (long-lasting relationship), I will rate friendship above sex.
Friendship might be long-lasting than sex.  When you get  close and personal with couples, you will find out that traditional sex has left the menu of some marriages— where the husbands are in their 60s, 70s and surprisingly 50s with some in their 40s endangered due to health challenges and that familiarity that breeds contempt, no, inertia and monotony.
Some resort to artificial or supplementary means to fill the gap. Basically it is the friendship more than sex that is keeping such marriages going.
Sex during courtship: Fifty years ago, this would have been a no brainier, because a lot of girls, especially, went into marriage as virgins, but times have changed.
A lot of young people argue that they must have sex before marriage to gain experience and find out if they are sexually compatible with their partners. I have been there before, and we need to call a spade a spade. Sexual compatibility and experience are smokescreens, premarital sex is meant to satisfy the cravings of the flesh and ego-trip.
Sex is something you can grow into in marriage, notwithstanding your naivety at the beginning. Young people miss the point when they see sex only as a physical activity. Candid communication is just as important and once couples are open and talk to themselves, they can take their sex life to their desired level or even levels they did not know existed.
It is up to the courting parties how they conduct their courtship, but here is some food for thought while they make their choices. As the late Pastor Bimbo Odukoya put it, "The reason for courtship is to get to know the person, not the body. The courting period is the time to talk to each other about your beliefs, thoughts, feelings, needs and expectations".
Once you put sex at the top of your agenda, you stop talking and focus on temporary pleasures. Mind-blowing premarital sex can easily lead to mind-blowing marital problems later because your senses got clouded and you glossed over issues when you should have been alert and diligent.
If courtship is a tripartite arrangement, will God still be part of the tripod if sex comes into the mix? If the relationship breaks up, the woman tends to feel less hurt if there has been no sex;the guy too feels less guilt.
Sex during courtship also comes with possibility of unplanned pregnancies and sexually transmitted diseases which can derail your plans or alter your lives. And to young ladies, you are more at risk because you are receptors.
Young ladies should know that the more a bachelor's sexual urge is satisfied outside marriage, the less the urgency to get married. That is partly why a lot of guys are marrying late. Moreover, yielding to pressure for sex is no guarantee that your partner will marry you.
Courting parties must also realize that even in marriage, you need self-control. Marriage is no ticket to unbridled sex due to various reasons (difficult pregnancies, immediately after child birth especially cesarean births, temporary absence of one spouse, menstrual period, unsafe periods, illness, etc.).
So, those who want to stay faithful to their spouses after marriage must begin to practice self-control during courtship.
It is a lonely,  very difficult,  and slippery road, but a few tips here might help. The first step is commitment and setting the standard on how you want to go about your courtship; then you set up your boundaries.
You can go to movies together, eat out, do some of the normal stuff dating couples do, but be wary of privacy and intimate moments( like sleeping over in his/her place or being home alone) that is when emotions boil over. Do not put unnecessary, avoidable and unbearable pressure on yourself. *Man and woman are like iron and magnet; bring them close and they cling to each other.
Like Joseph knew that it is easier to flee from temptation than to overcome it (Genesis 39:12). And guys, as one famous writer said, when a man gets an erection, his brain goes on recess.
All of us can also benefit from the admonition of Mrs. Bridget Itsueli of the Lagos Resource Centre to a group of youths we were mentoring some time ago. She challenged them to go through newspapers and check if in any of the obituaries the cause of death is an unsatisfied sexual urge.
Unsatisfied sexual urge does not kill; if it did mankind would have been extinct long before we were born. Whatever happens, friends, stay close to God; you need His grace and strength.