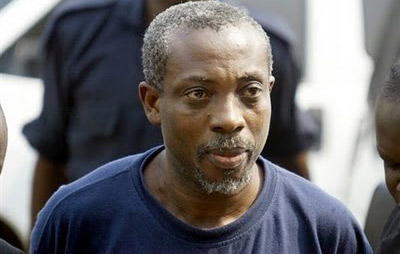 Ralph Uwazuruike, MASSOB leader
Comrade Archiboy Agbaigba is the President of Oha Ukwa-Ngwa Congress in Abia State. He is also an Aba based civil rights activist. In this interview, he asserts among others that the Movement for the Sovereign State of Biafra (MASSOB) has outlived its usefulness. Excerpts:
What is your reaction to the recent assertions by MASSOB that the present Abia State government is a failure?
It is very unfortunate that the group will come out now to reenact what they did last time, which affected our people negatively. MASSOB has outlived its usefulness, if there were any. Their sweeping criticism of the present government betrayed the facts on the ground. The level of development we are witnessing in Abia today is quite encouraging, It has never happened before in the history of the state. So for a group that is not known in the state to make such uninformed criticism smacks of mischief.
Some insist that MASSOB is not entirely wrong in its appraisal of the governor's performance. Do you and your congress share the same feeling?
They are wrong. Their criticisms are completely misplaced. Our people are scared of their true intention. They will not forget in a hurry how the same MASSOB scared Aba people away from the last census exercise. It was that singular antic that made our people, particularly the Ukwa-Ngwa people to be grossly undercounted during that exercise, so we cannot with all seriousness accept the MASSOB posturing again.
They also did the same thing during the voters' registration exercise stopping our people from registering to vote in the misguided fallacy that Biafra was going to be realized through the United Nations' fiat. The irony is that MASSOB has suddenly found its voice when the state has zoned the 2015 governorship of the state to Ukwa-Ngwa in Abia South zone.
Achievement of equity
The zone has remained patient and God brought T.A Orji who has not hidden his avowed desire to achieve equity in the state to pronounce that the governorship is zoned to Abia South thus giving us the opportunity to produce the governor of the state for the first time in 2015. Now, MASSOB has suddenly woken up to champion Abia cause. What a lame cause.
You did say that MASSOB's scare mongering tactics have mostly robbed off on the people negatively. Can you expantiate further on this?
Yes, MASSOB's penchant for scare-mongering has robbed off negatively on Ndigbo in general, not only on our people. The last census exercise is a case in point, so their antics are no longer acceptable to us. They are a group for sale. They are being used to propagate mischief and we will not allow them to halt the pace of progress in Abia.
But MASSOB claims to be agitating for the overall interest of the Igbo. Do you share a contrary view in the light of the prevailing circumstance?
It is a false claim. Where are they in Abia? They are in Imo state not in Abia. Even in Imo what do they do apart from extorting money from hapless citizens in Okigwe? Can they point at any achievement on behalf of Ndigbo if not for their destabilizing tendencies. If they are genuine, honestly we will support their cause but minus the call for the Igbo not to be part of Nigeria. Their latest outburst is misplaced and has portrayed them as hired goons. We have not seen any good that MASSOB has done in all the years of agitation except sending our youths to avoidable death  in the name of searching for Biafra.
What advise do you have for Governor Orji?
Don't lose focus. Remain steadfast. The government and governor Orji must ensure that his legacy projects are not cut short by such unholy distraction.