By Benjamin Njoku
If there is any 'big thing' that matters to popular Nollywood director and producer, Lancelot Imasuen apart from his family at the moment, it is the production of "Invasion 1897 (Nogbaisi Ovonramwen)", a historical film that recaptures the story of the  invasion of the Benin Kingdom by the British Empire in 1897, and how they carted away ancient artifacts belonging to the kingdom.
Imasuen, while in a chat with HVP, during the week, said, the film which teaser has been on Youtube since three weeks ago, is at the post-production stage and hopefully, will hit the big screen early next year.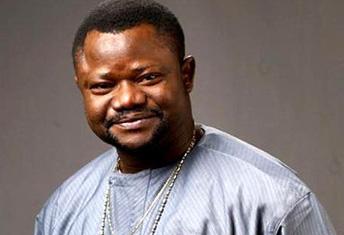 The respected film director said, apart from his family, the next big thing that matters to him at the moment is the production of the film.
" My family is very important to me. But after that, the next most important thing to me now is 'Invasion 1897'. The film will answer certain questions that have to do with the invasion of Benin Kingdom by the British Empire in 1897. The stake is much higher than what we used to have before," Imasuen said.
He continued, "We are at the post production stage. The teaser has been on Youtube for about three weeks now. The reaction has been quite impressive with over fifteen to sixteen thousand heat in three weeks. Also, on facebook, about twelve thousand people have seen the teaser.
That has been encouraging to me  because many people are actually waiting to see the movie. You will agree with me that almost every adult in our society today read Ola Rotimi's "Ovonramwen Nogbaisi", as a literature text for WAEC and GCE examinations."
"Ola Rotimi wrote the play from a Yoruba man perspective. I  had so much interest in that work. Professor Ahmed Yerima also wrote the same play from the Northern's perspective. But this is the first time that a Benin man will come out to document their own history. And we are using the best medium to do it. The film is a product of a very serious research. And we are capturing the story from the perspective of the art works that were carted away from us."
On the choice of releasing the film early next year, the popular film director explained that it was  deliberate, adding "It will coincide with the country's centenary celebration and which marks 100 years Oba Ovonramen N'ogbaisi (the then sitting Oba) died in exile in Calabar, on the 14th of January, 1994,  where he was banished by the British."
Parading stars such as Segun Arinze Paul Obazele, Mike Omoregbe who played the lead character, with special appearance by late Justus Esiri, the film which has been endorsed by the Benin monarch,  Oba Omo N'Oba N'Edo Uku Akpolopolo is indeed, a bold attempt by Imasuen  to open up the hidden truths behind the invasion of the Benin Kingdom from the Nigerian Perspective to the rest of the World.