The flight from Faro to Catalunya lasted 1:30minutes officials of the Nigerian Embassy in Spain led by Head of Chancery, Mr Safiu Olaniyan, Deputy Consul General, Mr. Nze Nnadi, Curtis Aghedo, who is President Nigerian Union in Barcelona, Kingsley Lawal, President Nigerians in Valles and Gbenga Adegoke scribe of Nigerians in Valles, were on hand to receive the team at the magnificent Barcelona International Airport. There were also about 20 Nigerian football supporters who were at the airport to bid the team welcome.
The team was immediately moved to the equally eye-popping Hotel Fira Palace in the heart of Barcelona, where they were addressed by Mr Olaniyan on behalf of the Nigerian Ambassador to Spain, Amb. Bainca Olivia Odimegwu Ojukwu, who was unavoidably absent due to other engagements.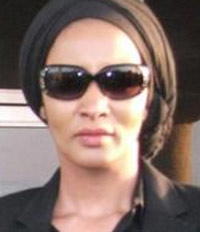 In her speech, Ambassador Ojukwu, described the national team as the higher grade of ambassadors of Nigeria and urged the players to go all out and do the country proud in the friendly against Catalonia and at the upcoming Nations Cup in South Africa. She said she was aware that the government of President Goodluck Jonathan was solidly behind the team to achieve success at the Afcon tourney as football is a major unifying force in Nigeria.
Head Coach Stephen Keshi, said he was humbled by the kind words of the ambassador and assured that the Super Eagles will do all within their powers to defend the green white green colours of the nation at all times. "We promise never to let the confidence and trust of the nation down at all times", he said.